Free Dolibarr online courses available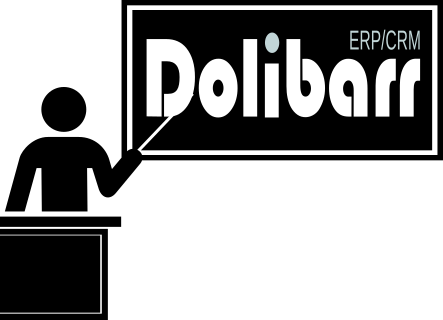 The Dolibarr foundation has just open a new service called "the Dolibarr Academy" (alias DolAcademy) to offer free online courses about Dolibar.
Bases on Moodle LMS, this MOOC has for the moment only 1 course: Installation and Setup of Dolibarr in French language, but we hope to have more and more courses for all languagesin a future.
We also hope to enhance it in future to provide a really free training platform for everybody... 
---
Only one experimental course is available. But this course has an open source license and sources are available in SCORM format here: https://github.com/Dolibarr/dolibarr-foundation/tree/develop/courses
You are free to reuse it, on your own platform if you want, fix it and translate it. If you make a translation of it or enhancements, please, send it to us, in SCORM format too.
Feedbacks about this first course are welcome. The Dolibarr online courses plaform is here:
---
Dolibarr ERP & CRM is Open Source software. You can download, use and redistribute it at any time. Do you want to test the latest version of Dolibarr?