Hi Ksar
After upgrade to 15.0.0 , we are facing the issue in Expanse Report:
the uploaded documents (attached with line) is not visible to the user responsible for approval(no thumbnail as well as No link). please see the attached screenshot. if I click the Linked files (in the expanse report) gives the following error:
Access denied.
You try to access to a page, area or feature of a disabled module or without being in an authenticated session or that is not allowed to your user.
Current login: admin
Permission for this login can be defined by your Dolibarr administrator from menu Home->Users.Note: clear your browser cookies to destroy existing sessions for this login.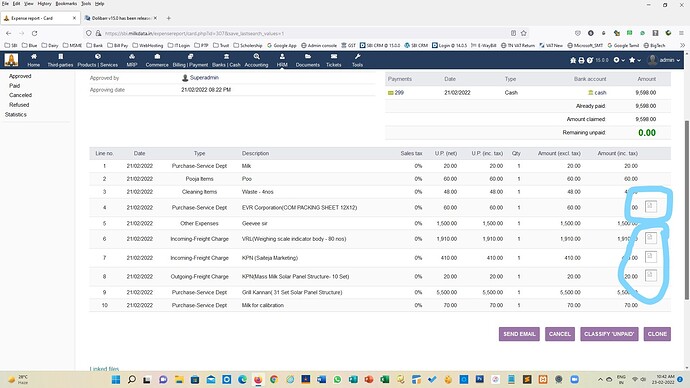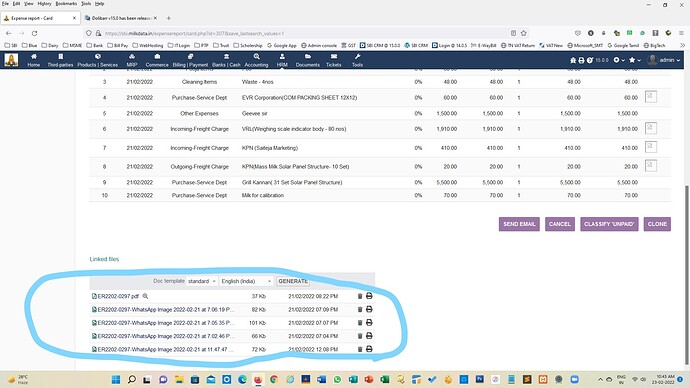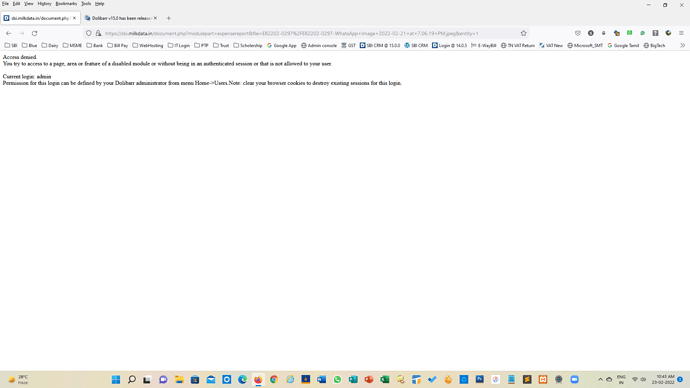 .