Hello,
when creating e-mail templates I can use special characters Č Ć Ž Š Đ in content box. Please see below.
But when I actually use the template when sending e-mail some special characters are lost and replaced with "?". Please see below.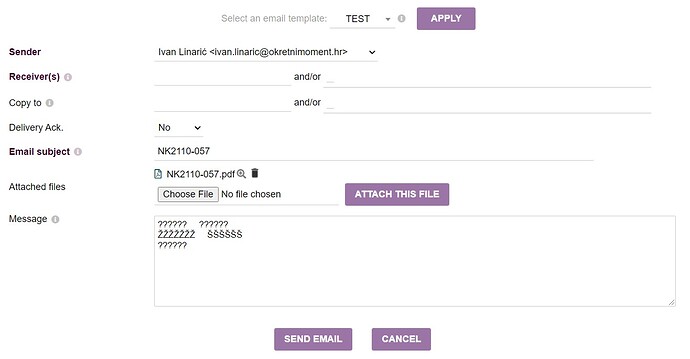 I'm using Dolibarr 14.0.2 on server, Chrome, WIN 10.