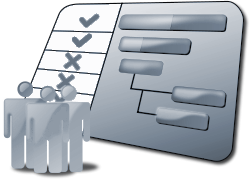 The Dolibarr task manager allows you to report to Dolibarr team development, any new feature or enhancement you would like to see by default into standard distribution of software.
Task manager:

The task manager is hosted onto the doliforge
Note that tasks differs from bugs. For bug report, see this page.
Roadmaps:
For information about Roadmap, see the Roadmap developer wiki page.
Dolibarr plugins/addons...
Dolibarr partners
Dolibarr local communities
Local communities for your country/language
See here to create a community for any other country
Who is online
We have 84 guests and no members online