Expenses report features is a part of the native HR functionalities in Dolibarr such as salaries, social taxes, leave request.
Expenses reports feature offers a validation system sending an e-mail to the manager who can then refuse or approve the expense report before paying it.
Fill in the lines
Let your employess fill in their expenses reports or fill it in for them
Get expenses statistics, personalize the types of expenses with a dictionaries.
Link expense reports to projects and retrieve them in the projects overview.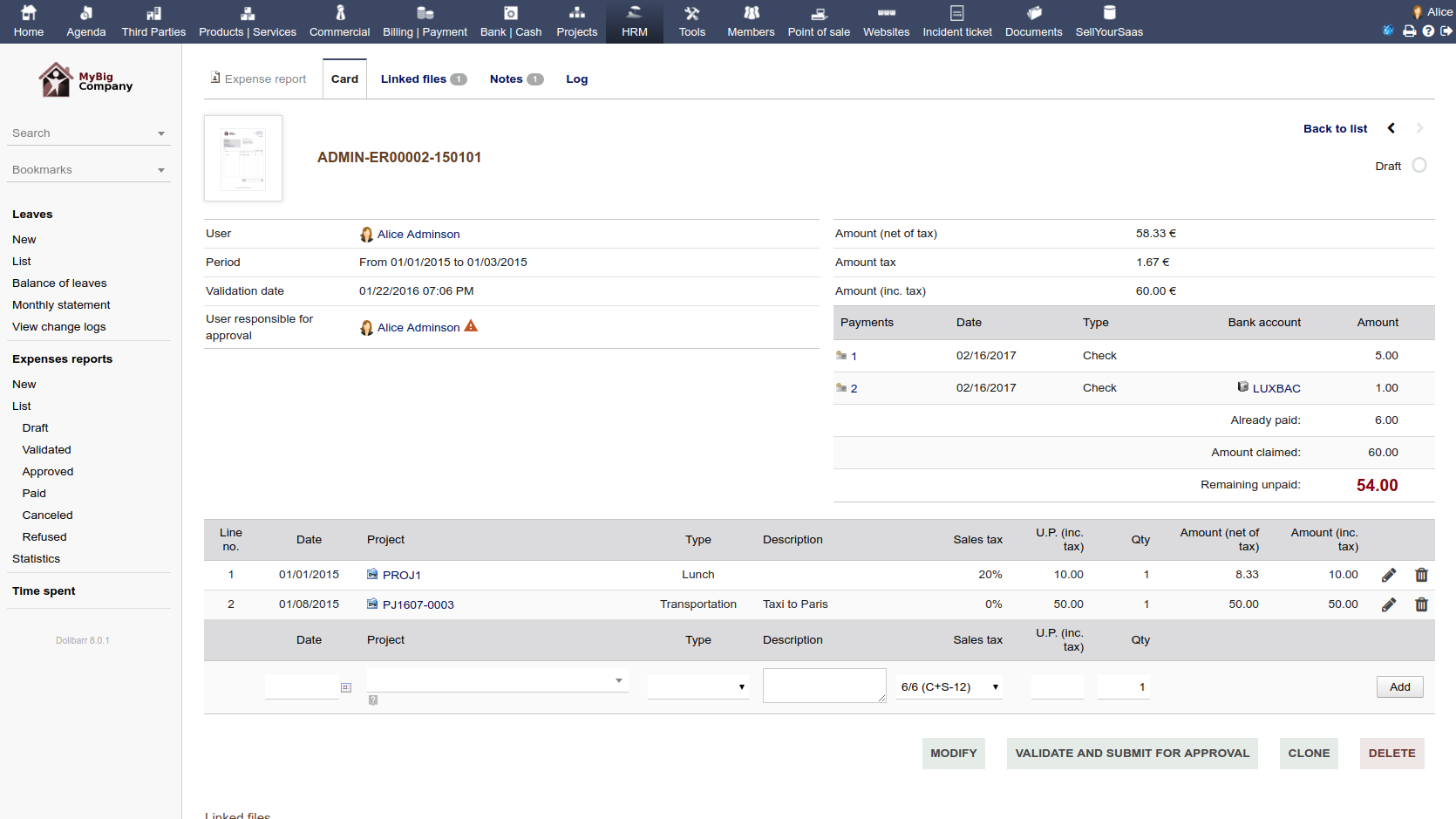 Validate and send e-mail
Receive an e-mail informing that a new expenses report has been validated
Approve the expense report
As a manager, find all the expense reports waiting for your approval.

Refuse the expense report or approve and plan to pay it.
The user will receive a mail telling him about his expense report new status. If refused, he will have the ability to modify it.
Pay the expense report
Pay following the same procedure as bills.