Addons and Plugins marketplace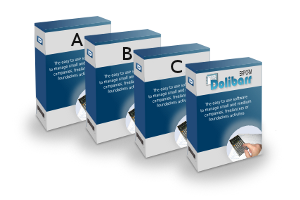 Dolibarr ERP & CRM provides default modules (both business and technical modules) with the standard distribution. However, a lot of enhancements and personalization can be done by adding external modules from thirdparties. You may find a lot of such thirdparty modules (both free and paid) on DoliStore, the official marketplace for external addons.
The DoliStore marketplace has two goals:
Provide every Dolibarr user with a centralized marketplace to find addons and tools related to Dolibarr ERP & CRM.

Provide every Dolibarr thirdparty developer with a marketplace where they can submit and promote their modules and addons so that Dolibarr users can download those modules and addons.

Click here to navigate to DoliStore
Note that all the modules and addons found on the DoliStore marketplace are not developed or validated by the official Dolibarr development team. Modules are provided "as is" by external / thirdparty developers.