Open Source ERP & CRM for Business
(sme or large companies, freelance, foundations...)
Dolibarr ERP & CRM is a modern and easy to use software package to manage your business
(customers, invoices, orders, products, stocks, agenda, e-mailings, shipments...).
An all-in-one suite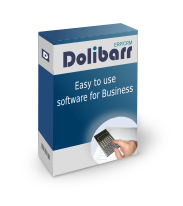 You enable
only the feature you need
. So whatever is your business management need (sales, human resources, logistic, stock, invoicing, accounting, manufacturing, etc), you are able to setup the application to match your need and only your need. Integration between the
features/modules
 you decide to use is ready "in-the-box", so, even without customization, users are immediately ready to work and won't have to make any double entry on your information system.
Because upgrade of new version are, by design, integrated into development process, you can upgrade at any time to the last version, whatever is your current version, without losing any data. So users always benefits the latest features and innovations.
Our market place is available to all developers and organizations, to centralize several hundreds of external add-ons, done to enhance the application for specific need. So you can extend yourself the possibility of your application with no need to make any specific development.
A FOSS (Free Open Source Software) model
Our Open Source and free model allows us to provide a competitive solution: Several thousand of developers, testers and translators works on the project. That's why it's possible to be always at the forefront of innovation.
Also this model allows us to have a very large end users base, so we can enhance the user interface from a lot of feedback. This is an important factor why Dolibarr is known to be the easiest ERP and CRM of the market.
A multi-distribution model in a rich eco-system
You can install and use Dolibarr as a
standalone application,
or online
on a shared or dedicated server or virtual machine
to use it
from anywhere, any desktop, tablet or smartphone
. It is available in various forms: From
auto-installer packages
 that install Dolibarr and all prerequisites with no need of technical knowledge, of from the
standard distribution
working on all Operating System platforms and PHP architecture (Windows, Mac, Linux). Dolibarr is of course available as
SaaS application
on ready to use
Cloud services
.
Because it's Open Source software, you can rely on the Open Source company of your choice to assist you or make specific development if you need so.
CMS / Website / E-Commerce
Finance and Billing
Productivity
Download more feature...
...or develop your feature
Latest news...
Details

Written by

Tiaris
      First Doliday in Vienna Austria on 7th december 2018
The german speaking Community helds its first Doliday in Vienna (Austria) on 7th december 2018.
Program
User experience sharing
Tip and tricks around Dolibarr, 
How to get involved in Dolibarr Community
Networking and future projects
 The Dolibarr E.V., support foundation of Dolibarr in Germany, Austria and Swiss, will have its foundation meeting (activity, finance reports, board elections, projects).
 More infos and registration on Dolibarr german community site
Details

Written by

eldy
Dolibarr Spain, one more year, bet on the most important Open Source event in Spain, we talk about 
Open Expo Europe
2018. Again, Dolibarr collaborates as
Bronze Partner
 of this event.
It will be held the 6th and 7th June, in Madrid, so we encourage everyone who wants to participate in interesting conferences about the Open Source world, or want to meet in Spanish developers, to visit this important congress.
Details

Written by

eldy


Dolibarr ERP & CRM infographic: The 2017 retrospective...
Details

Written by

Romain DESCHAMPS
The 2018 new year newsletter ...
Details

Written by

eldy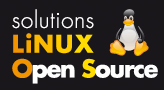 The Dolibarr team is present on the Dolibarr ERP & CRM stand during the Paris Open Source Summit congress (POSS), in Paris, the 6th and 7th december 2017.
 Community
Used by millions of users worldwide, Dolibarr ERP CRM has become a major integrated solution in the Open Source world. Its user and developer community is growing day and day.
The foundation
The Dolibarr foundation was created in 2009 to promote Dolibarr ERP CRM software. This portal is hosted and maintained by the foundation. You can find more information about the Dolibarr association on this page. You may also find local communities for your country/language. See our wiki site to create a community for any other country.
Documentation
Take a look at this page to find resources about documentation.
Forum
A public forum is available to exchange about any topics related to installation, upgrade, or use of Dolibarr ERP CRM. Create your account and ask or answers questions here.
Developer tools
The Development is managed by the Dolibarr Core team. You can read the wiki site to get more information about who do what.