Products and Services
Manage your product and service catalog, and your prices and margins
Manage your product and service catalog
Create and update your product or service catalog. You will be able to reuse the catalogs in all the other features available in the application with one click (proposals/quotations, orders, invoices, and stocks). Manage the sale or purchase status.
A lot of native data can be defined on the product and service cards such as sale prices, tax rate, duration or dimension, cost price, accounts, accounting, stocks, notes or add your own personalized custom fields.... Describe your products or services in any language of your choice. Any data can be reused in other modules, thus saving you a lot of time.
Attach any files (Pictures, Photos, PDF notices, ...) to your products.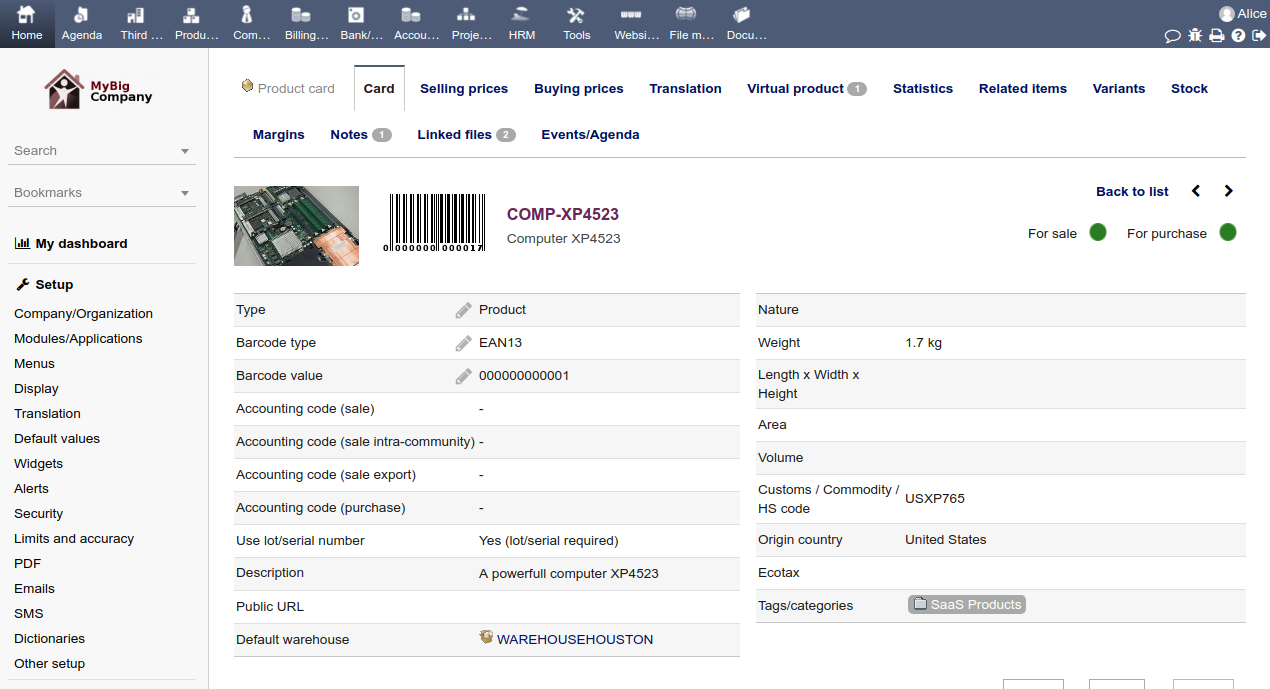 Clone Products and Services to create new ones in just a few clicks, or reuse the Variant feature to generate variant products (similar products with a different color or size, for example)
Manage your selling and buying prices
Define your selling and/or buying prices, and keep a history of all your changes. Define your prices per customer segment, per quantity, or per customer.
Track the performance of your products or services
Filter your product catalog on any property of your choice.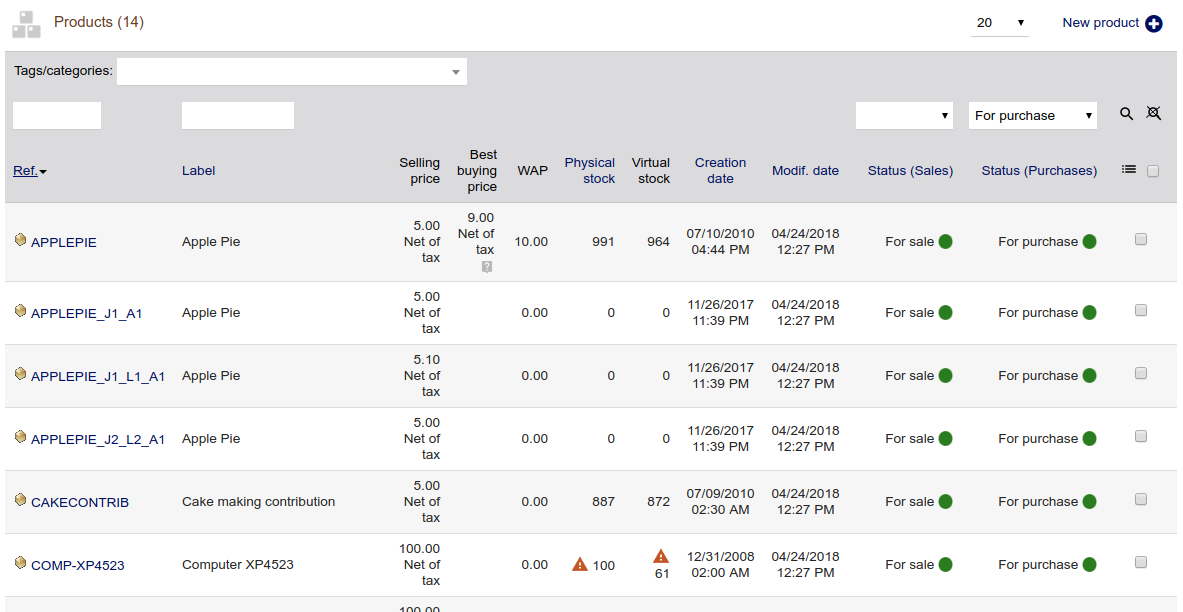 Predefined and dynamic statistical reports allow you to view graphs, charts, and tables showing you the quantity and amount of products and services offered in proposals, orders and/or invoices.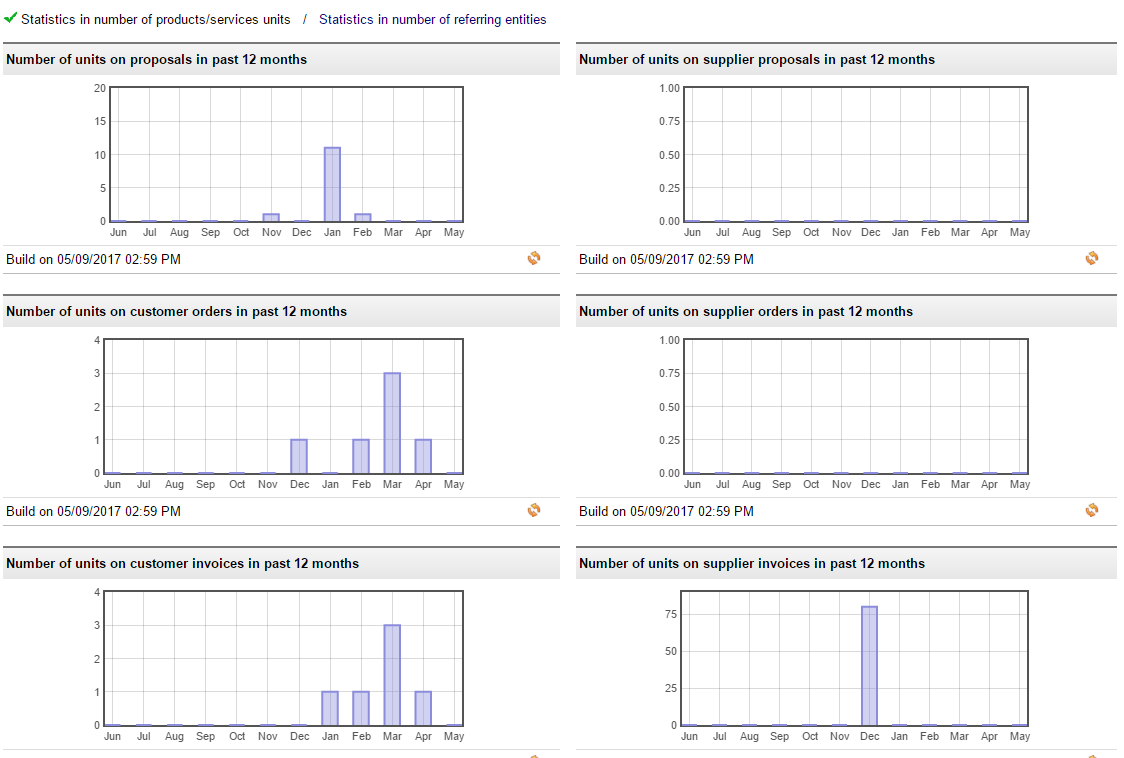 Margins
If you use the purchase features, the margins module may help you to review financial data and margins for each product or service.
And more...
Kit/Virtual products
Define virtual products with quantities of sub-products, so that when the stock of your virtual product is modified, stocks of sub-products will also be modified automatically.
Variant products
If you want to sell variants of a product (for example, a dress can be pink or blue, size S or XL etc.), use the variant editor to create your product variants quickly and easily.
Stock, lots, and serial management
Choose the way Dolibarr will manage your stock automatically for you. Decide at a product level if you need to follow serial or lot numbers, by using the Stock module and let the application calculate your Weighted Average Price (WAP).
More information on how to manage your products and services catalog is available in this video...