The Dolibarr task manager allows you to report to the Dolibarr development team, any new feature or enhancement that you want to see in the standard distribution of Dolibarr.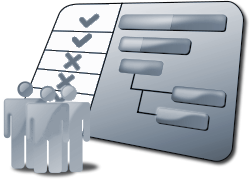 Task manager:

The task manager is shared with the bug manager. Just add the tag "Feature Request" when you create your ticket. The task manager is available here:
https://github.com/Dolibarr/dolibarr/issues
Roadmap:
For information about the product Roadmap, review the Developer Roadmap Wiki page.