Shipments
Use the shipping module to track your picking list, orders and quantity to ship or shipped
Create your shipments in one click from any order. Compare the quantity shipped with the quantity to ship.
Define the planned date of delivery for each of your shipment so you can process them by priority or follow late shipments. If you need more information on your shipment, you can setup application to manage any other custom fields you need.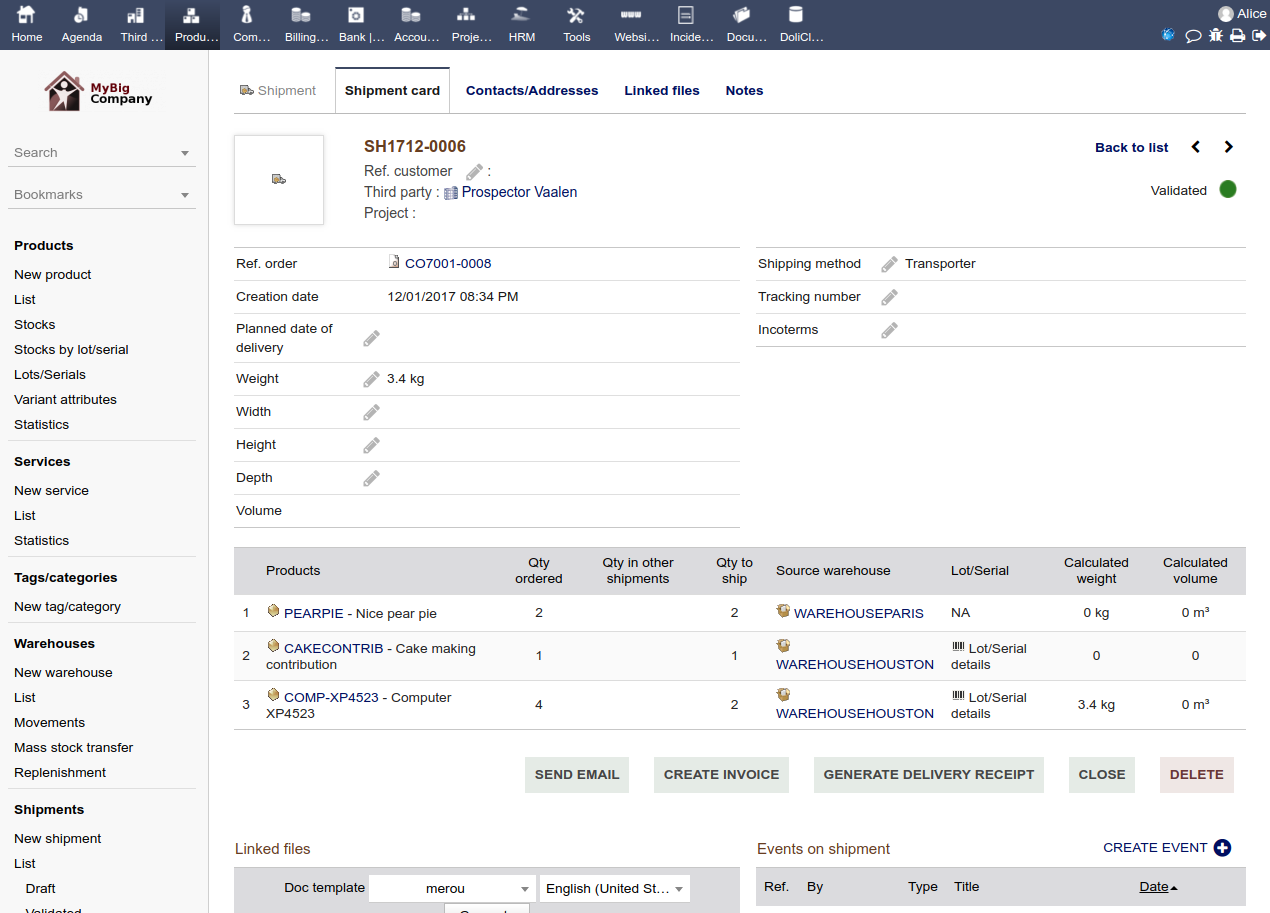 When creating a new picking sheet, weight or volume of your items can be both calculated automatically from predefined product data or manually defined.
Your stock is updated automatically when you make a new shipment. And record of your stock movement are directly linked to the shipment.
Easily track your shipment with a direct link to the transporter tracking tool that is automatically filled.

Generate the PDF of the shipment sheet and print it for your transporter or send it by email directly from the application to any partner.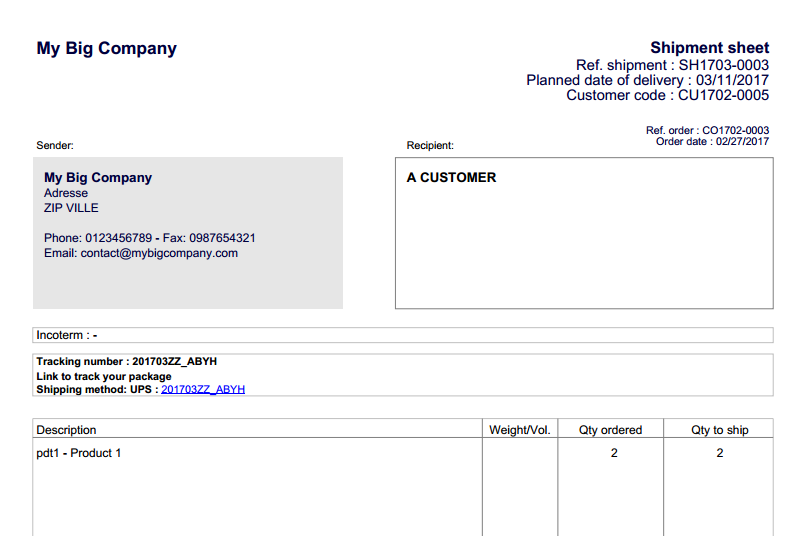 If necessary, you can also manage / generate a delivery receipt.