The functionalities of the contracts/subscriptions module help you to respect in time the commitments that bind you to your customers.
A contract allows the registration of services of which it is composed. Each service of the contract will have its start and end dates which will condition its status.
Contracts can be used for both customers and suppliers.
Organize you time and commitments depending on statutes of services :
not active : the service is a part of the contract, but no start or end date is saved;

running : the current date is between the start and end dates;

expired : The end date is exceeded. Enter a new end date to renew the service;

closed : you don't have to honor this service any longer.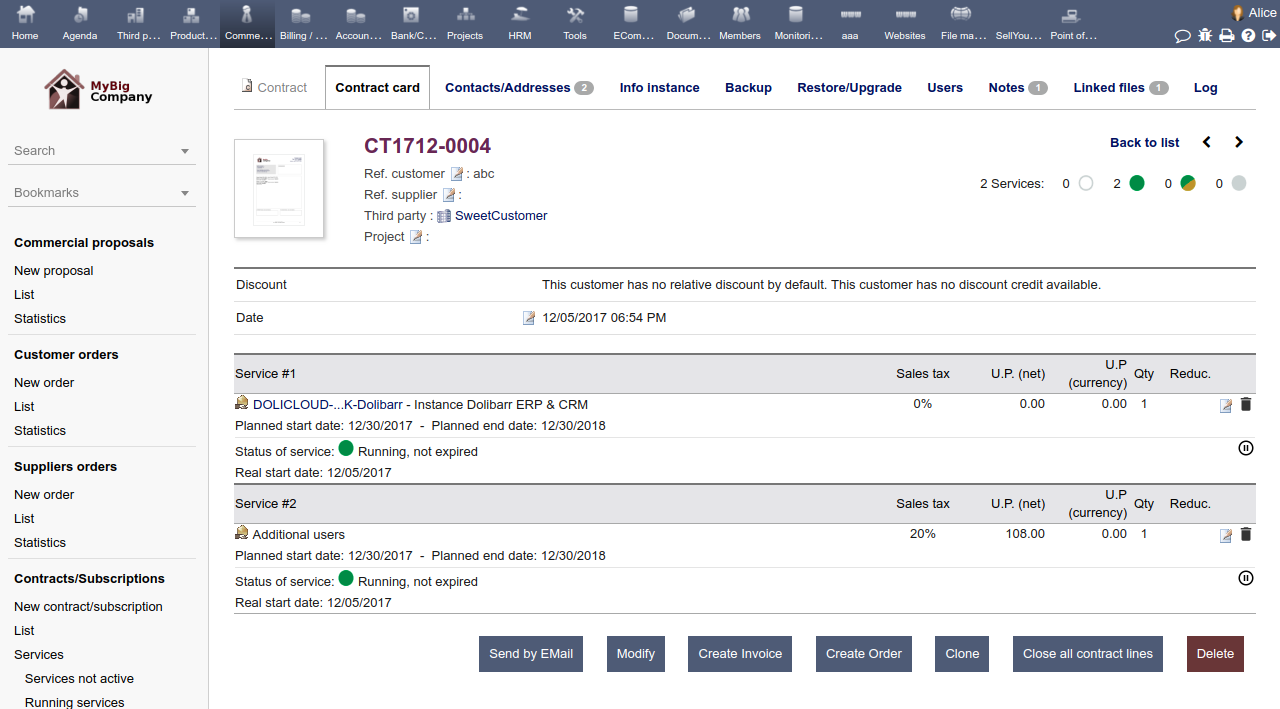 Not to miss an obligation, display the services depending on their status. Filter by many fields to get a precise information.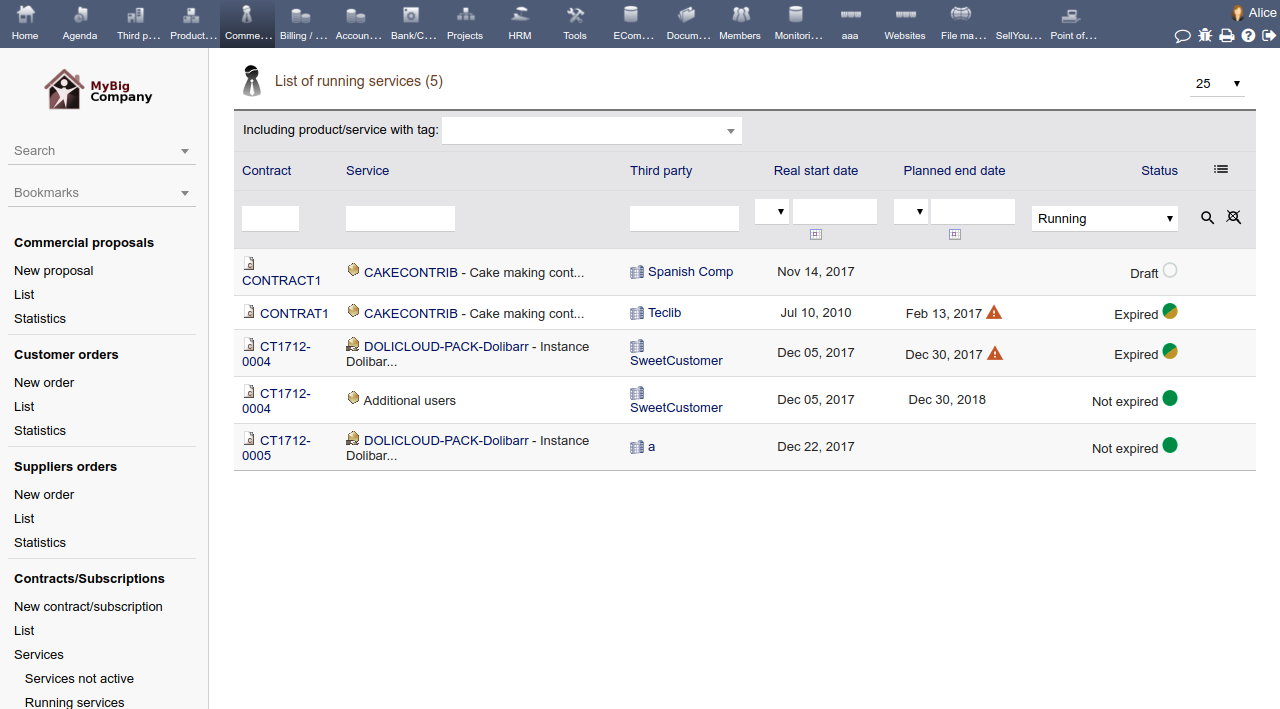 At each maturity of the services, invoice the contract according to the services it contains.
For a better customer follow-up, link interventions to tour contracts.