1 - Create your products and services
Creating products and services will allow you to select them from a drop-down list and to add them in your proposals, order and invoices.
Creating products and services is very easy. Only an internal reference, a label and sales and purchase status are mandatory.
Yet, a lot of other data can be saved on products and services cards such as sell price, tax rate, duration or dimension data. If you save a description in your products and services cards, it will be displayed on your documents.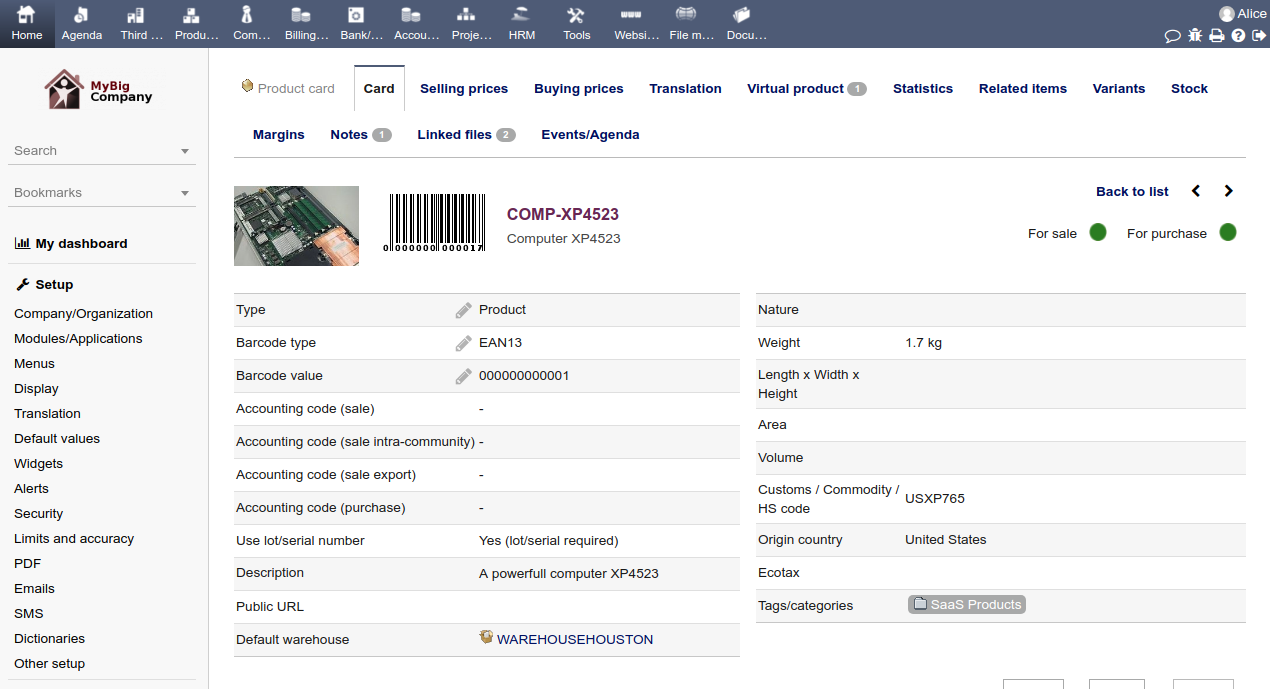 Product and services can be cloned to create new ones, retrieving most of source product or service data.
Status not/for sale and not/for purchase allow to display relevant lists of products and services.
2 - Set purchase prices
You can change the sell price of products and services in the selling prices tab of their card.
Buying prices can be set in the buying price tab selecting a supplier, his product reference, a tax rate and a price. This data will be necessary to create supplier orders and invoices.
3 – Access your products and services lists
All you products and services that you register can be displayed in lists.
The lists offer sorting and filtering options to find easily the product or service of which you want to open the card.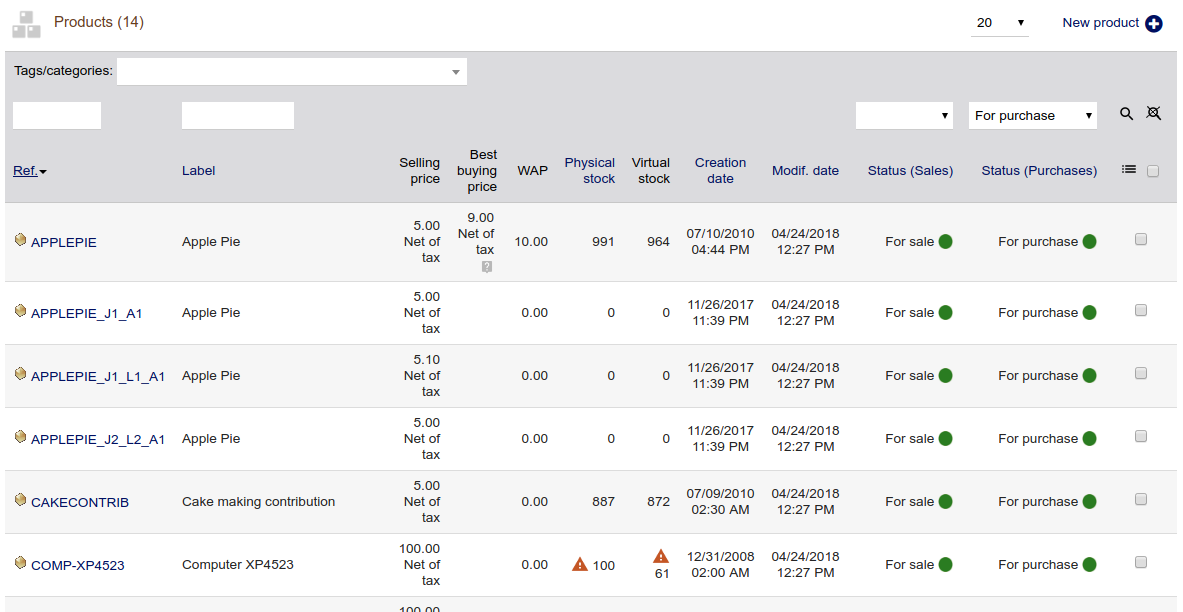 Directly from their cards, you can add products and services on draft copies of any PDF documents.
3 - Follow-up your products and services sales
The statistics tab on products and services cards display different graphs showing the quantity and amount of products and services offered in proposals, orders and invoices.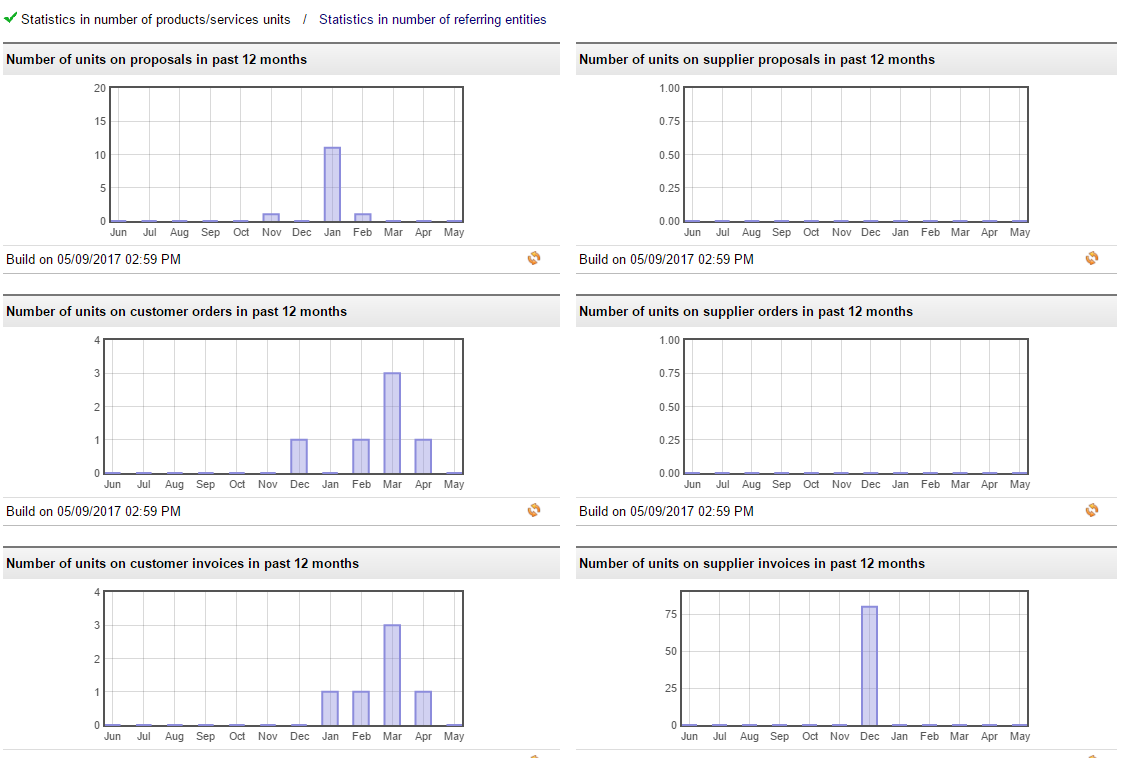 Pages of statistics can be displayed such as boards and products or services by popularity.
4 – Margins
If you use supplier functionalities and the margins module, the margin tab will display financial data for each product and service.
5 – Manage producst and services documents
All internal documents (orders, proposals...) in which the product or service appears can be displayed in Referring objects tab.
External documents or URL can be saved in Linked files tab of the products and services cards.
6 – Other functionalities
Package
A package functionality can be enabled for product. You will then have the ability to create products composed of others already existing.
Pricing policy
Two functionalities of pricing can be set for products and services like "several levels of prices per product/service" or "different price for each customer".
Stock
Of course, Dolibarr can deal wih product stock and increasing and decreasing rules to define in the module settings.
To know more about these functionalitys, visit the Dolibarr wiki for products and services.