Dolibarr manage stock and warehouse (emplacement). If you need to, you can add support for Lot/Serial numbers.
Warehouses
Manage your warehouses and emplacements. Use them to to store your products and save movements. Follow in each warehouse the number of product references, quantities of product, stock value (using Weighted Average Price calculation or Standard calculation).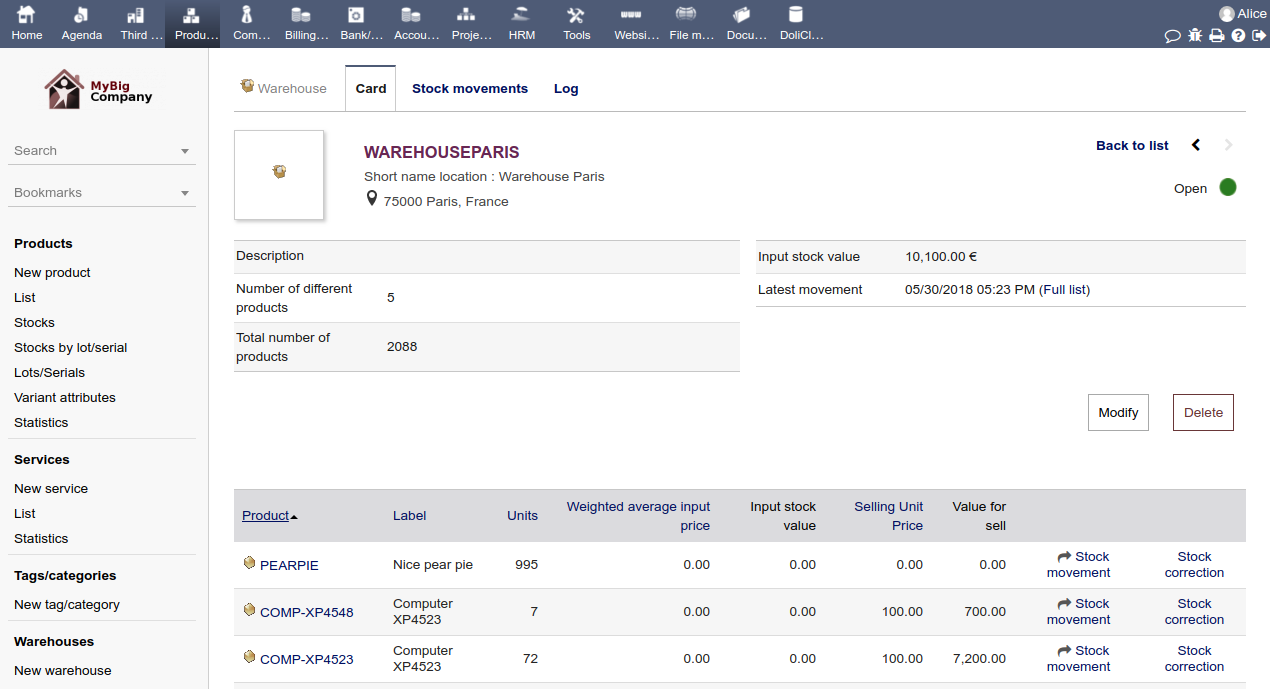 Stock movements
Check all the past stock movements, for one dedicated product, lot or warehouse.
Ask application to increase or decreasing stock movements automatically
Dolibarr support several options to get your stock being automatically increased or decreased (on invoice, order or shipment validation, on manual dispatching of products, ...)
Record stock correction or transfer in one step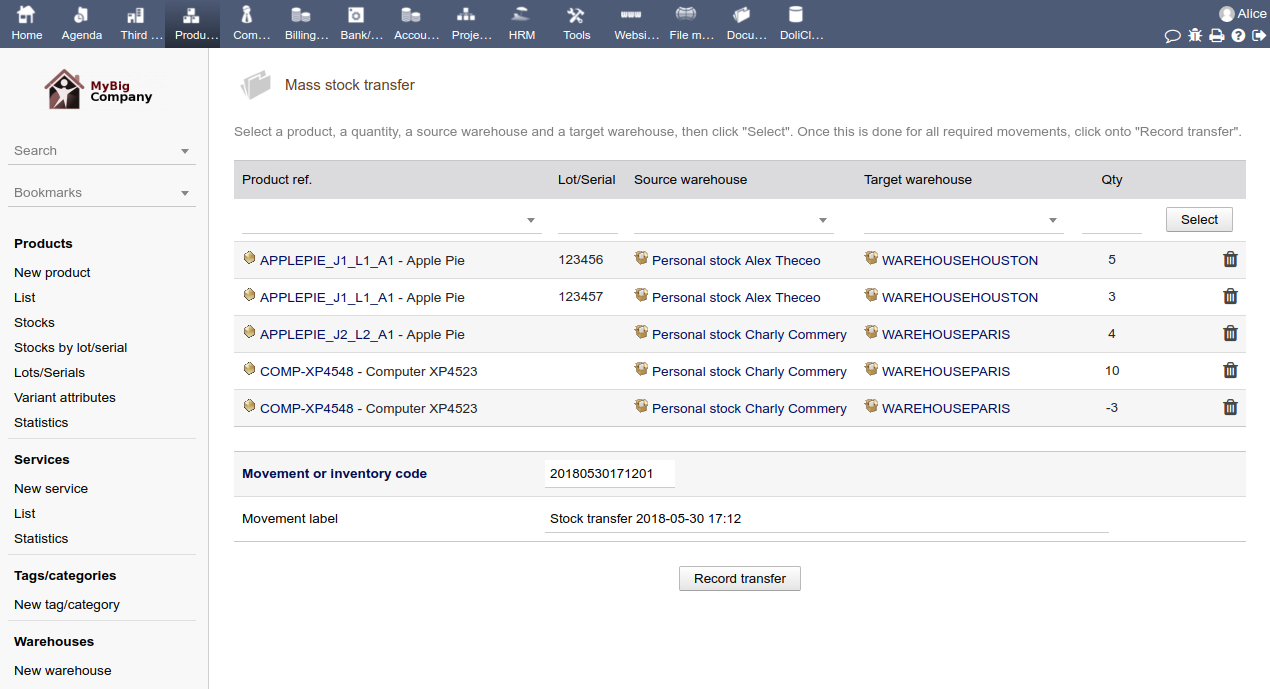 Use the replenishment tool to restore your stock level
Define a desired quantity for each product so the replenishment tool will be able to generate supplier orders to restore your stock level. See page Purchase/Approvisionning.
Lot and serial management
If you need to, you can use the Lot/Serial number management. Products defined to be managed by lot will require a lot number for each move. You can also set properties to your lot like Sell-by date or Eat-by-date.