Dolibarr includes an intervention management functionality. Register your interventions or your coworkers' ones. Interventions can be billed according products and services that will then be added on them.
Create your intervention. For a better follow-up, link your interventions to contracts or project !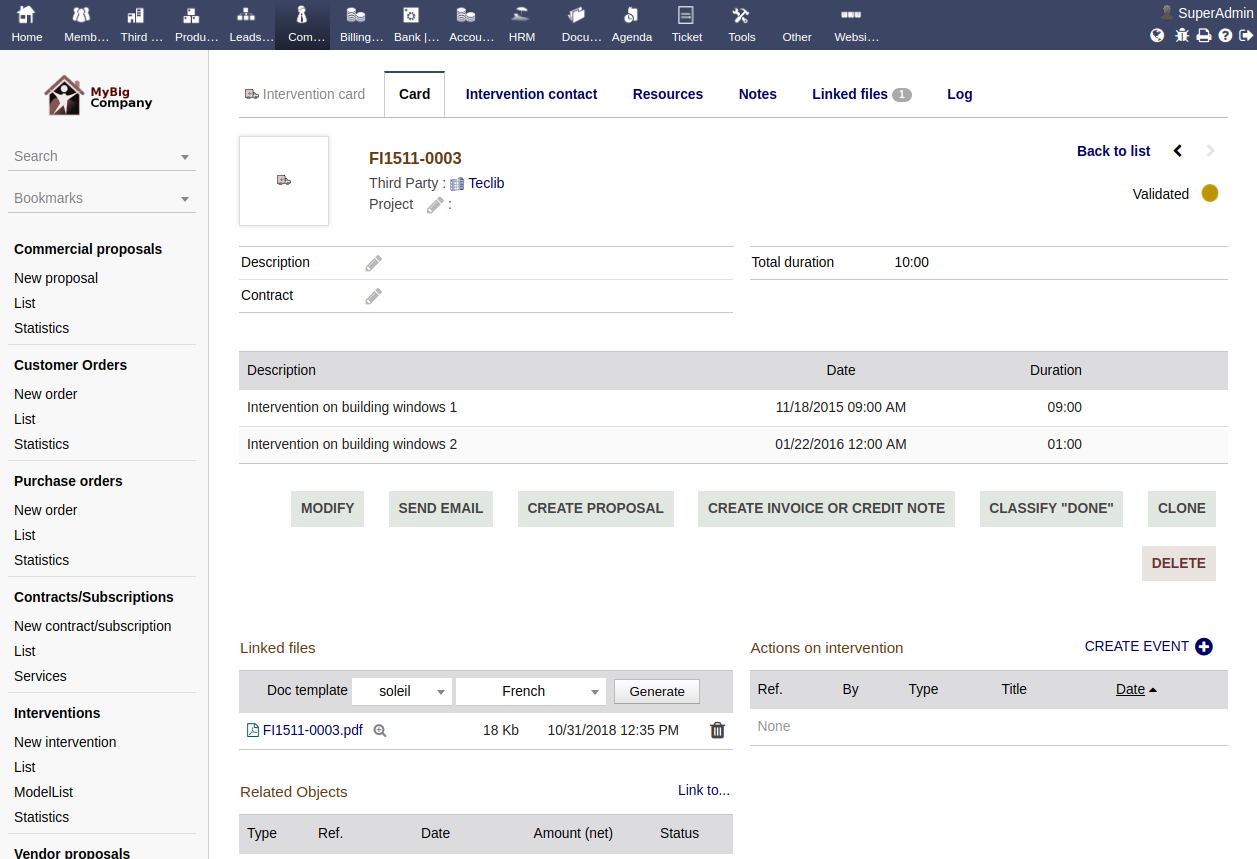 Save the description of your intervention in its lines :
From an intervention, create a proposal, an invoice to be filled with free or predefined product and services.
Add a sell price on done action during the intervention :
For a better time management, create an event on the agenda to plan your interventions. A link on the intervention card will open the page to.