The import and export wizards will help you to extract or import data from or into your application. You are able to exchange data with another software without any development.
The wizards allow to import or export most of data registered on many elements in several formats (Excel, CSV).
Export
Use the wizard to export any data in 4 steps.
Chose among a list of predefined export profiles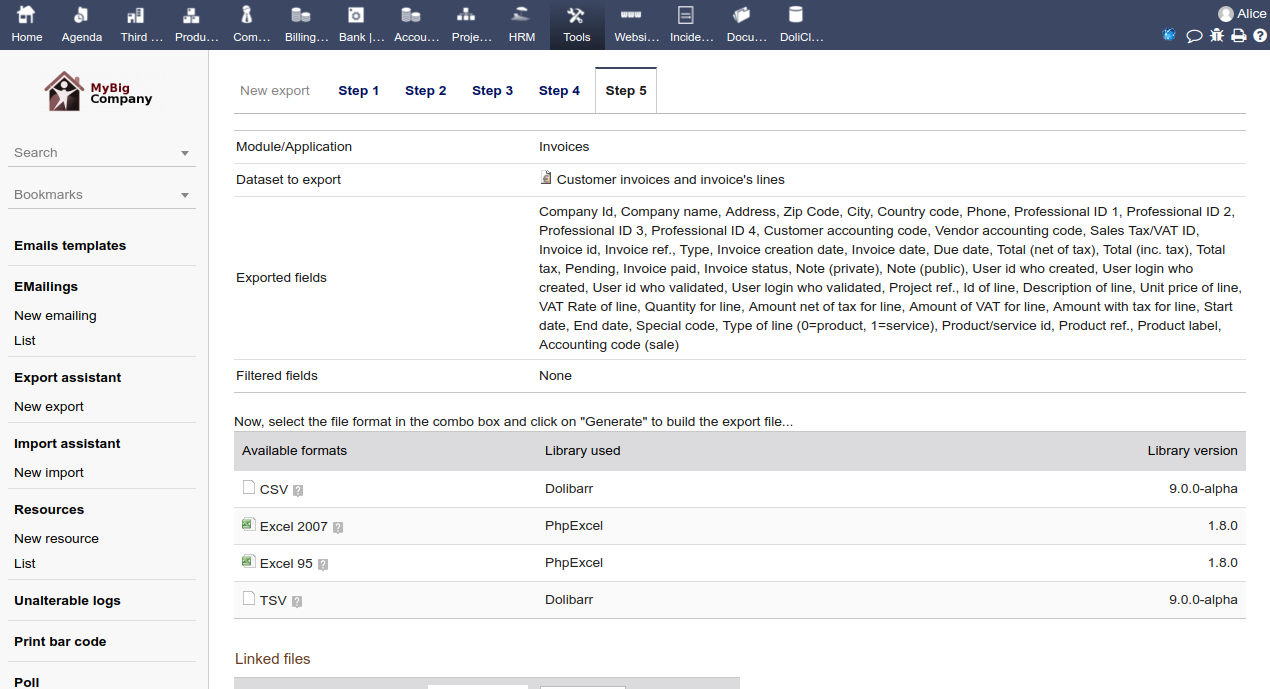 Build and download your file
Save your export profiles to be able to redo the same export later in one click.

Import
Use the import wizard to load or update data in your database.
Choose among a text or an excel file.

Make a mapping between fields in  your files and Dolibarr files, so you can import file with any format.

Run the simulator so you can know result of import with no data change. Once the simulation is made, a report is displayed to help you modify you source file