1 - Create manually events, past or future
Record events, past events for tracking purpose or future events for remind purpose. Assign events to a customer/contact, project and/or users.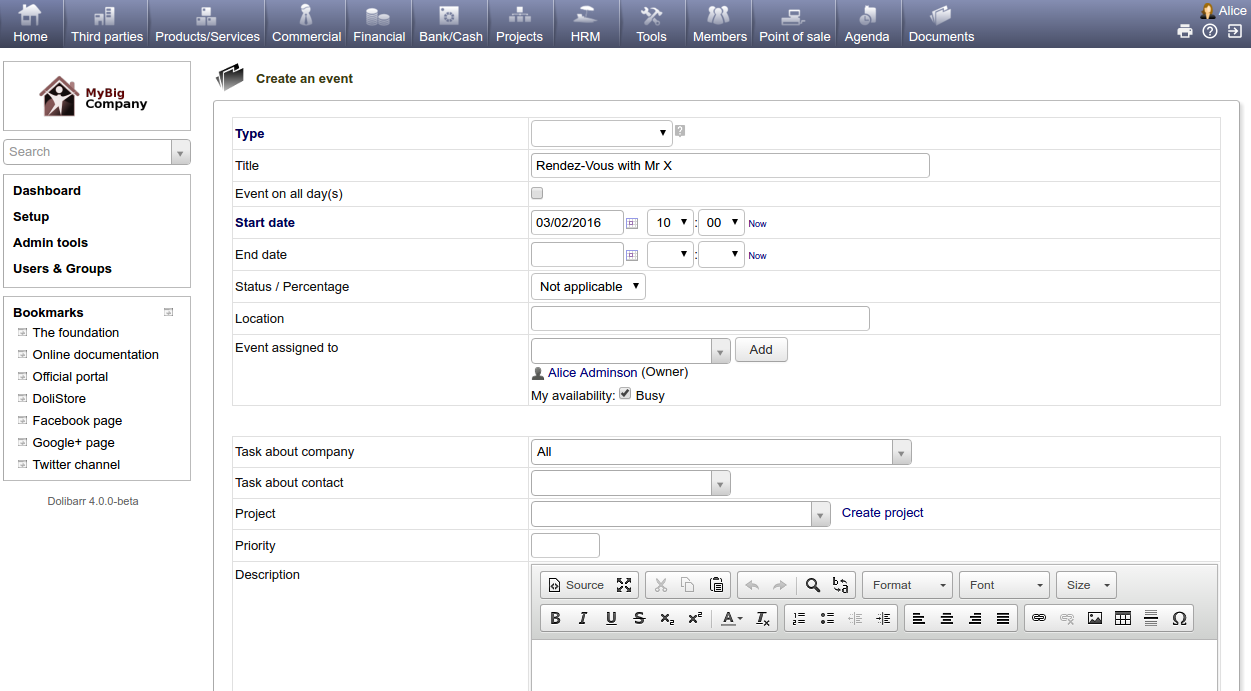 2 - Setup module to define events to be recorded automatically
Using the setup of Agenda module, you can decide to record automatically events related to any business action that occurs into application (track your order, proposal or invoice status change, track creation or deletion of new customers, ...)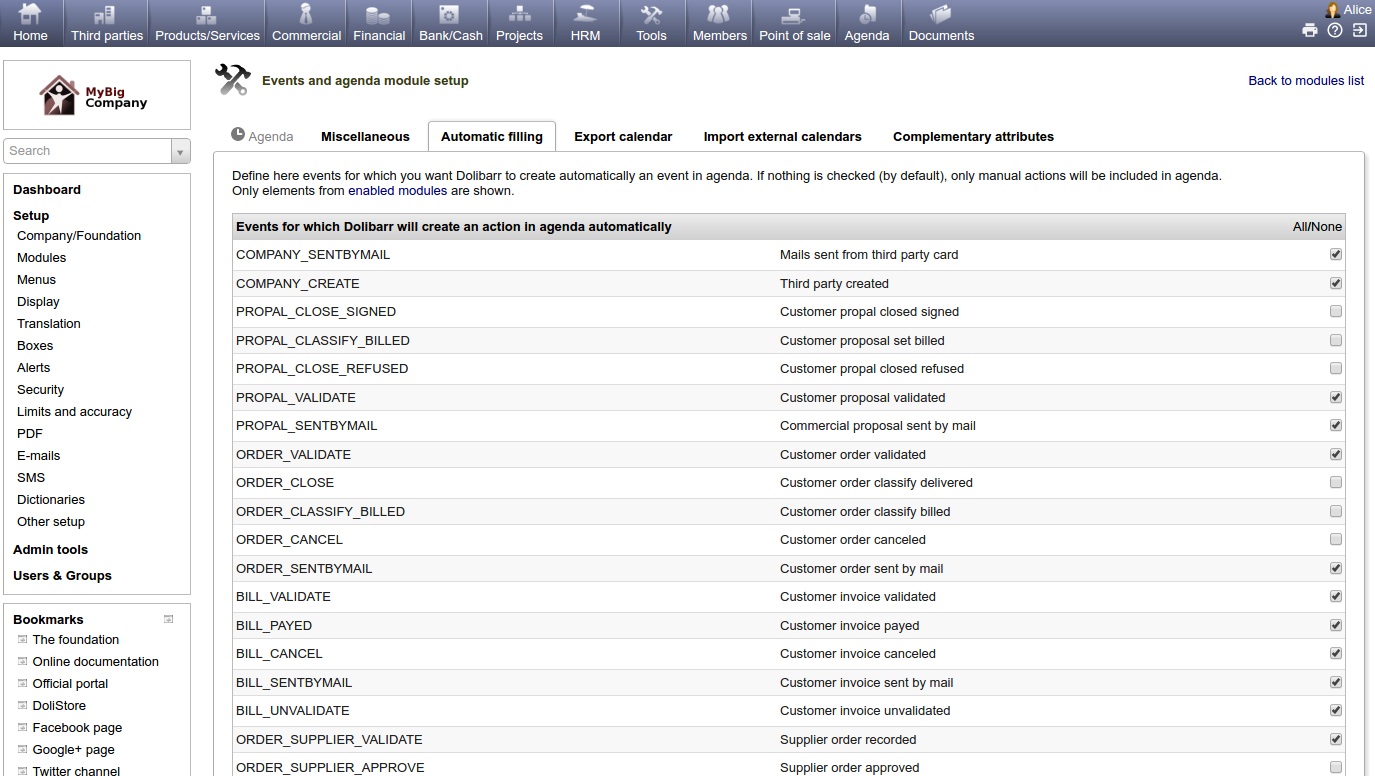 3 - Read events into different agenda views
Read and search events using filters to see only events you are interesting on (by user, customer, project, status or type). You can also include, in the agenda view,  events imported from another calendar (read-only mode using ical import) like you can export your events into another external calendar (in read-only mode using ical export).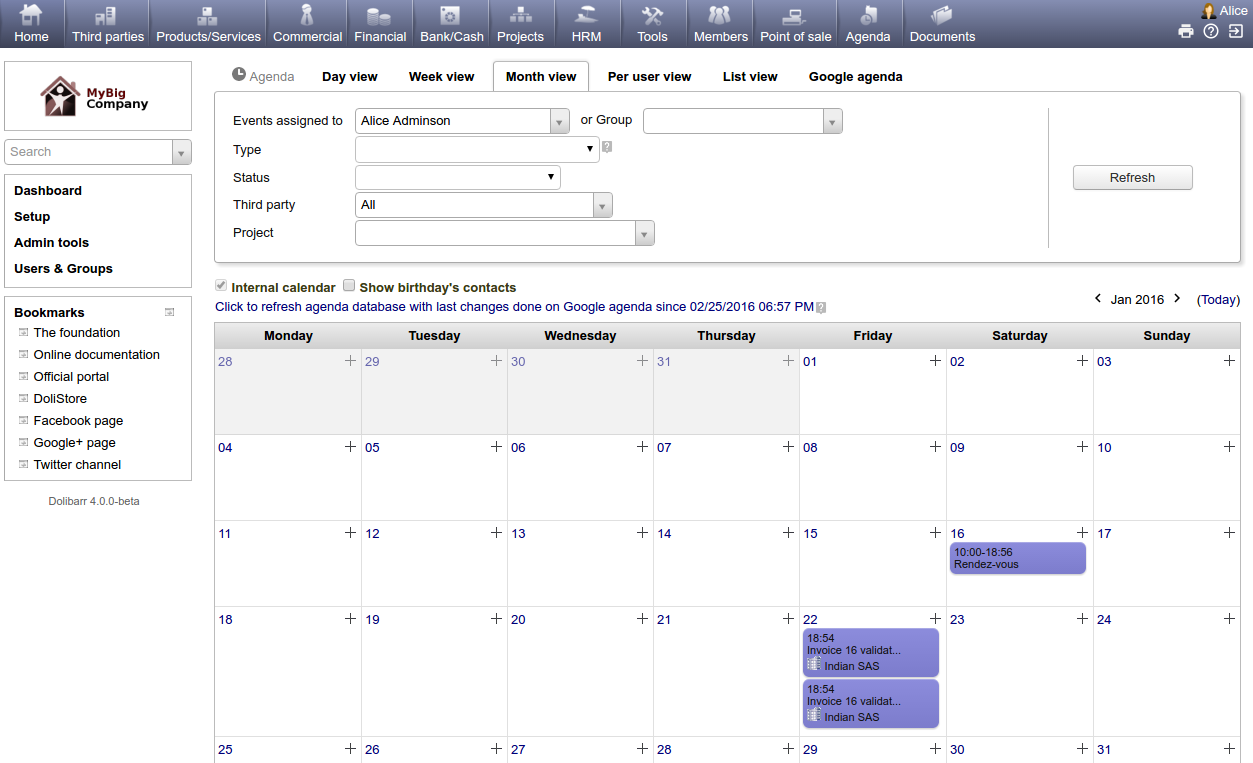 You can use any other predefined view to read your events (by day, by week, by month, by user, brut list)