Dolibarr at OpenExpo 2022 - June 30, Madrid (Spain)
The representative team of the Dolibarr association in Spain, one more year, bets on the most important OpenSource event in the country, we are talking about Open Expo Europe, which this year has the presence of companies at a European level. Once again, we collaborate as bronze partners, as a thank you to the organization of the event, in order to publicize our management tool, obtaining more visibility and propagation of the project, not only at a national level, but also at a European level.
The event will be held on June 30 in the capital Madrid, so we encourage all those who want to participate in very interesting conferences on the OpenSource world, or want to meet us in person, to do so by going to the venue. Our Official Partner in Spain 2byte.es will also be with us , which this year has its own OpenTalks 2byte room. Keep reading to learn more.
OpenExpo Europe is the largest Congress and Professional Fair on Open Source & Free Software and Open World Economy (Open Data and Open Innovation) in Europe.
OpenExpo is the go-to for business and technical leaders looking to advance open source strategy, implementation, and investment. Meeting point that brings together personalities from the sector, professionals, developers, communities, associations, institutions and national and international companies with the aim of disseminating, presenting, discovering and evaluating solutions and industry trends. Explore what's new, open source services, languages, tools and techniques. Don't miss the opportunity to discover how the latest innovations can boost your business.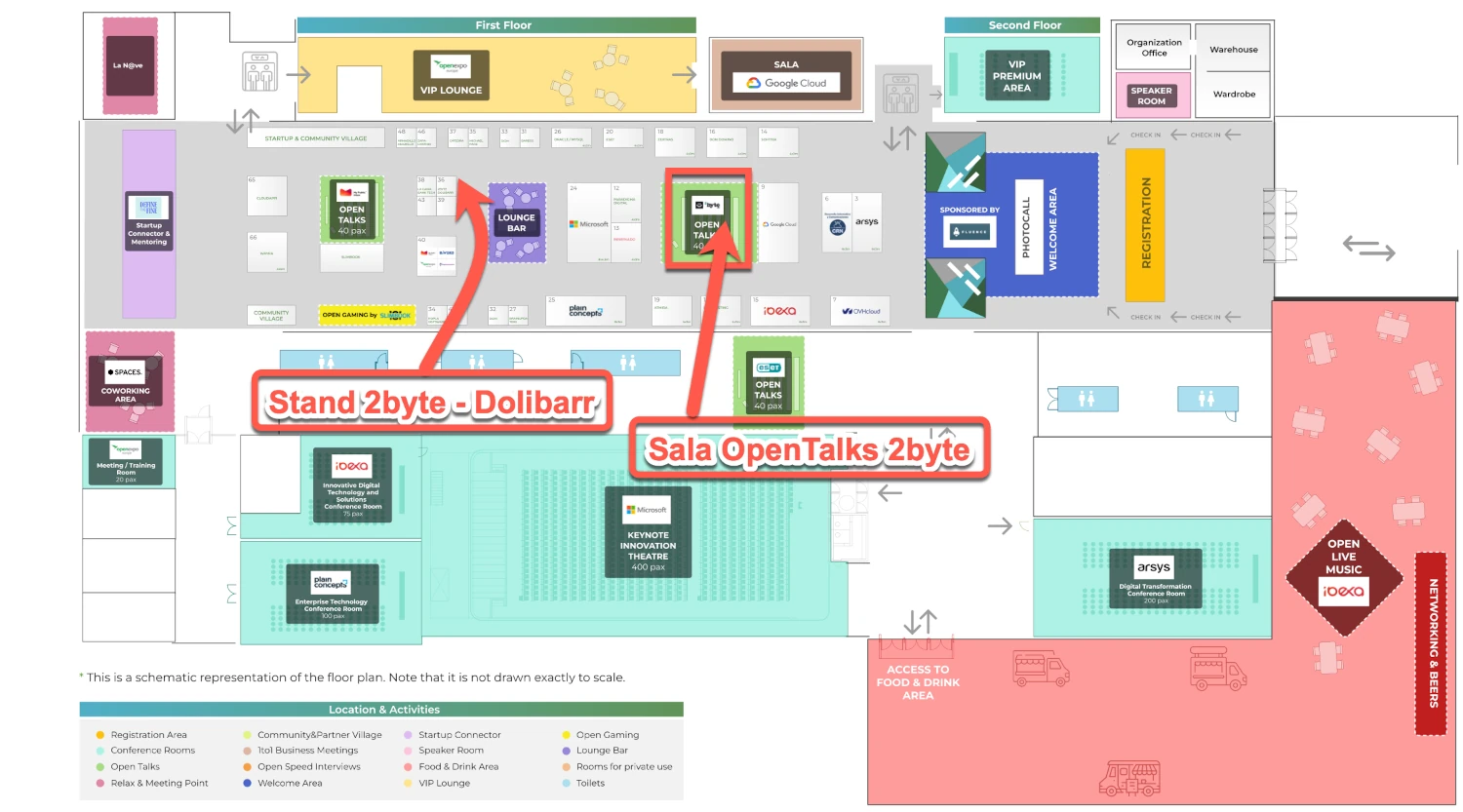 You can find us at stand 36 of the fairgrounds. We want to meet you and for you to meet us, tell us about your experience, your concerns, improvements and you will receive a safe gift.
All the information of OpenExpo2022
Register now for free in the event using the promotional code that appears below.
OE22EXPDOLIBARR
---
Dolibarr ERP & CRM is Open Source software. You can download, use and redistribute it at any time. Do you want to test the latest version of Dolibarr?