Stand Dolibarr during Solutions Linux 2012 congress in Paris (19 to 21 of June)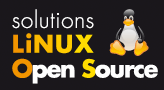 The Dolibarr team will be present on the Dolibarr ERP & CRM stand during the Solutions Linux 2012 congress, in Paris, the 19, 20 and 21 of june. The congress (10 000 visitors) is free for every visitor and occurs at the CNIT - Paris La Défense - Hall Marie Curie.
During this 3 days, Dolibarr ERP & CRM will be released in version 3.2. If you near Paris, feel free to meet us...
---
Dolibarr ERP & CRM is Open Source software. You can download, use and redistribute it at any time. Do you want to test the latest version of Dolibarr?