Task manager and roadmap of Dolibarr project
The Dolibarr task manager allows you to report to Dolibarr team development, any new feature or enhancement you would like to see by default into standard distribution of software.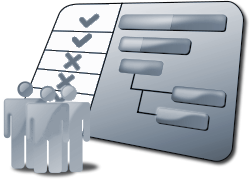 Task manager:

The task manager is shared with the bug manager. Just add the tag "Feature Request" when you create your ticket. Manager is available here:
https://github.com/Dolibarr/dolibarr/issues
Roadmaps:
For information about Roadmap, see the Roadmap developer wiki page.
---
Dolibarr ERP & CRM is Open Source software. You can download, use and redistribute it at any time. Do you want to test the latest version of Dolibarr?