We are closing courses.dolibarr.org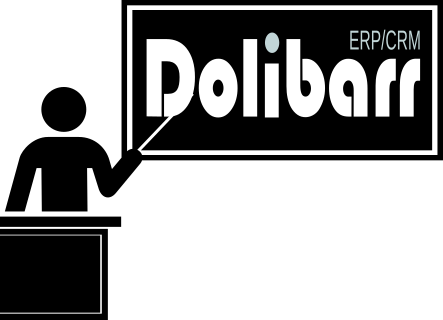 3 years ago, the Dolibarr foundation launched a MOOC (alias DolAcademy) at https://courses.dolibarr.org to offer free online courses about Dolibarr.

Based on Moodle LMS, this MOOC started with only 2 courses: Installation Dolibarr and Setup of Dolibarr in English, French and Spanish.

As for any other experiences (dolistore, youtube video, social networks channels, forums, wiki, ...), we launched a prototype in hope to get feebacks of the community to know how to enhance and complete the platform to convert it into a more complete service.

However, after 3 years running, we must close this platform and this is the reasons:

- The available courses was good quality courses, but the training platform was simply not used enough.

- The LMS Moodle was more difficult to maintain that what we thought (may be choosing the LMS

chamilo.org

would have been a better choice).

- Most feedbacks we received is that Dolibarr is so easy to use that it is faster to search the menu for the feature in the application, and follow its instinct, than following a course. Not false ;-)

- Some video tutorials were also published on our

official youtube channel

at the same time after the launch of the online courses, and most people prefered to use the video tutorial than the online training course.

- Community and adoption of the project is growing very quickly. We can see it on all our tools and services, except this one, letting us think that people just doesn't want or doesn't need enough such a service.

- Generating a course, and maintaining it, need a very high amount of energy for a very low usage and some partners or external popular training platforms can also provide good quality courses on Dolibarr (for free or as commercial training offers).



For all this reasons, we decided to close this platform. We prefer to spend our time to focus on other successfull projects that have a very high level of adoptions by the Open Source community and a very high level of new expectations (DoliStore, Wiki, Forums, ...).
Note that the courses and sources are still available in an Open and interoperable format (zip in SCORM format) on the Dolibarr foundation resources repository:
https://github.com/Dolibarr/dolibarr-foundation/tree/develop/courses
As it is Open Sourced courses, feel free to re-use them, enhance them or publish them on any LMS platform of your choice.

---
Dolibarr ERP & CRM is Open Source software. You can download, use and redistribute it at any time. Do you want to test the latest version of Dolibarr?