Dolibarr knows how to handle customer orders and supplier orders. Their use is not mandatory but can be useful for your workflow and to manage your products stock according to the settings you choose.
Dolibarr adds many connections between items: you can create a sales order from a sales proposal accepted by your customer. The data contained in the commercial proposal will then be added directly in its order.
In the case of a direct creation, the content of the orders is supplemented by the manual entry of free products and services, on the fly or by selecting the products and services registered in your database,
The procedure follow the usual Dolibarr workflow: draft, validation and adds a step of approval of the commands, this step can be shared between several users and hierarchical superiors from a certain amount adjustable.
To follow-up your business, diplay all your orders, filter and sort them depending on many elements :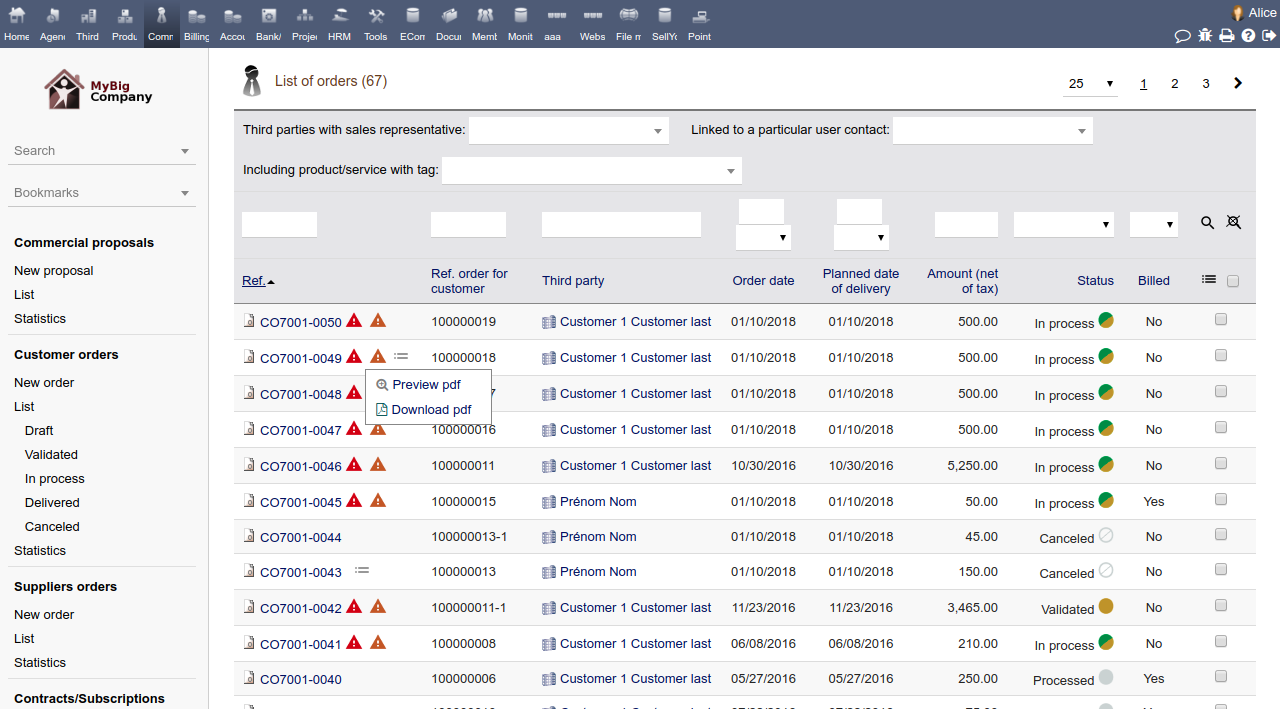 Orders open the functionality to create other items according to your operating habits: new invoice, intervention, contract, shipping / receipt of merchandise ...
Once an order is completed, prepare the sipping :