Paid Hosted Vs Free On-Premise: Which Should I Use For My ERP or CRM?
Whenever you have the option to choose between a free product and one that you have to pay for, the choice seems like an obvious one. Most people would opt for the free version. However, you can't ignore the extra benefits you'll get and the time you'll save by spending some money on the paid version of the product.
This is especially true when it comes to ERP or CRM software, like Dolibarr ERP CRM. It's great to get these products for free because they come in handy for your business and if you're a small business you may not have the cash flow to splurge on these systems yet. However, with a Saas version of an ERP or CRM, you get a lot of help, including having updates and backups done for you instead of having to do them yourself.
That means with the paid version you actually save a lot of time! But as we mentioned, the paid version is not for everyone. In this article, we will discuss both the paid hosted version and the free on-premise version of Dolibarr's ERP and CRM. Hopefully, this will help you to decide which option is right for you.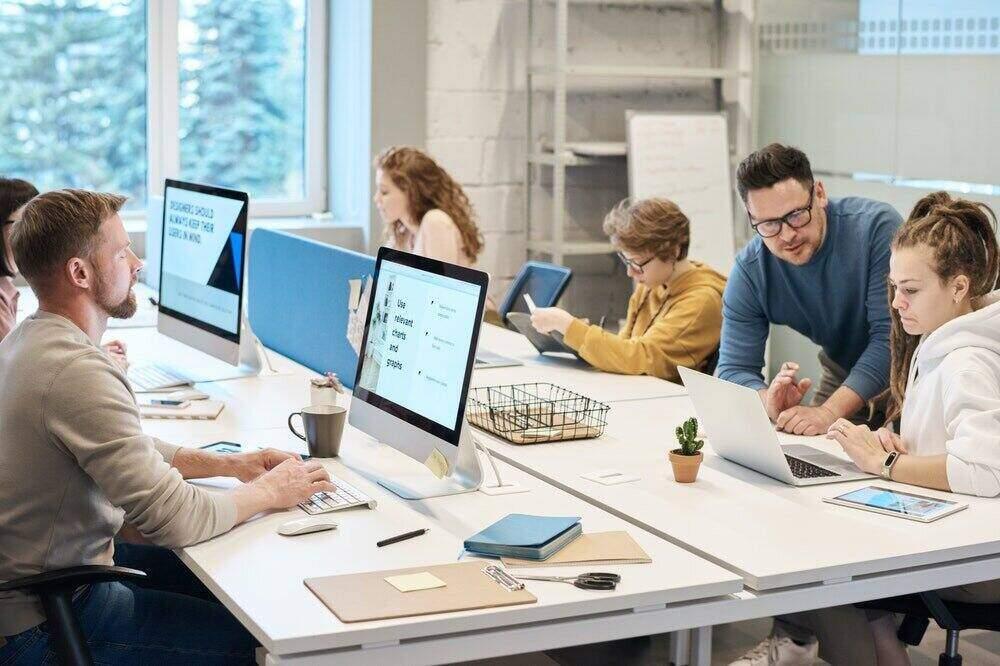 Why Is It So Important To Choose The Right Option For Your ERP or CRM?
Before we get into which option is best for you, we should discuss why this is such an important decision. In short, your ERP and CRM are both extremely important systems in your business, and making the wrong decision can affect your organization negatively. But let's dig a little deeper.
For those who don't know, an ERP (or enterprise resource planning) system is the technical architecture that holds critical business information, and also allows you to manage your operations with the use of this information. It gives you the power to manage your compliance, supply chain, projects, procurement, and even your accounting and human resources.
Your ERP gives you the ability to easily look into, analyze, and report on various aspects of your business. As such, if you make the wrong decision about whether you should use Dolibarr's free on-premise version or the paid hosted version, you could be affecting your operations.
Then there is the CRM (or customer relationship management) system. This helps you to engage with customers and lets you keep track of your marketing efforts, sales performance, and much more. As you can imagine, it holds a lot of important customer information. Therefore, it is also important to choose the correct version of the software here, or your customer relationships and efforts will be affected.
As you can see, making a choice between using Dolibarr's paid hosted version and the free on-premise version of ERP and CRM is a big one. It's imperative that you make the best decision for yourself and your business.
Now, let's take a look at the options that you have to choose from.
Paid Hosted Version Of ERP and CRM
If you have a budget to spend on your ERP or CRM, then a paid hosted version is a great option for you. There are many benefits that come with it. Here we'll tell you everything you need to know about the paid hosted version so that you can be confident that you're making the right choice if you decide on this one.
What You Get
When you use a complete ERP and CRM (like Dolibarr) you get a full suite of everything you need for each system, You can add modules and features and enable them as you need to. The features include expense reports, bank management, products or service catalogs, commercial proposals, invoices and payments, stock management, mass e-mailing, point of sale, customer management, and plenty more.
For a full list of features, have a look at the details of the Dolibarr suite. The suite is customizable - you can enable whatever features that you prefer as we mentioned before, but you can also easily change the menu, skin, and permissions of the systems. Additionally, it allows for many people to use it at once, and can work via any browser and any type of device including smartphones.
Advantages
The advantage of using the paid version of Dolibarr ERP or CRM is that in addition to all the official modules that you receive, you also get services and extended support.
Backups
When you need backups or updates done, you can simply request that Dolibarr do it for you, rather than having to do it for yourself. Similarly, Dolibarr will assist you with any migration needs you have, or any technical and functional support you need. This assistance is given through email or through the community forum.
Remote access
For all paid SaaS providers, you know that you can access your ERP CRM application at all hours and you can access it from anywhere, from any device. In addition, you are given disk space, and, with some paid offers, a remote SSH, SFTP, Rsync, and database access.
Support
The system and extended support are also often available at all hours. You get help if you have difficulty accessing or using the application.
Upgrades
Depending on the paid offer you choose, the upgrade of your instance may also be guaranted by your web hosting provider. So you always have the last recent version of features.
With all of this additional help and support, you will save a lot of time and effort. You won't have to spend hours on the technical side of your system, and instead, you can focus on getting your actual work done. In the end, this will help you save money too, because if you have more time to focus on your work, then there is will be more effort going into bettering and growing your organization.
Disadvantages
Cost
The main disadvantage of using this version is that you have to pay for it. This is especially true for smaller or newer businesses that are still trying to get up and running and don't have much money to spend on their technology and systems architecture.
You may find complete Dolibarr ERP CRM hosting services from a monthly charge of 5€ to 100€, depending on the services and on the use you have of the application. Take a look at this page for a small list of Dolibarr ERP CRM Saas Providers. A lot of other providers exists. Try to make a search on "Dolibarr saas or cloud providers" on your favorite search engine to find more.
This is also very rare, but some Dolibarr hosting providers may also have added some limits in the use of the application (a maximum of number of users, of emails sent, or of API calls).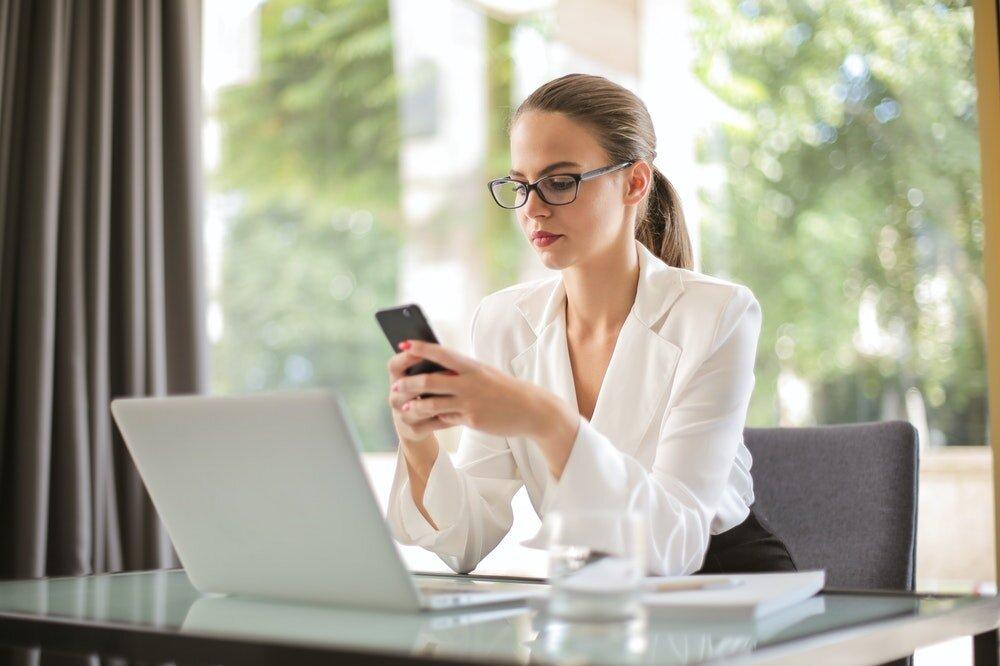 Dolibarr Free On-premise Version Of ERP and CRM
If you're looking to save some money, but still need to get your hands on an ERP or CRM, Dolibarr has got you covered with their free on-premise version. It is a great option! Here's everything you need to know about it.
What You Get
With the free on-premise version, you get all the same features that you would with the paid version. This includes any modules you choose to enable from the long list of possible modules that were listed previously. The product remains customizable and highly mobile. The only difference, as you will see, is that you don't get as much help with the product as you would with the paid version.
Advantages
The advantage of using the free on-premise version is that you get all the features you want and need, without having to pay for any of them.
This means that you save a lot every month on technical architecture that other companies spend hundreds of Euros on. You could put the money to better use in one way or another, or simply save it for a rainy day.
Disadvantages
The downside of using the free on-premise version of Dolibarr ERP and CRM is that there is no service or additional support that comes with it. This means that any updates and backups will need to be done by you or somebody within your organization. You will have to install the software yourself, and you will have to have your own servers and networks to hold the systems on.
All of this combined amounts to a lot of hard work. It can also be extremely time-consuming if you are unsure of how to do things properly. This time and effort could be better spent making money for your business. In fact, you may even have to hire someone to do all of these things.
Other Considerations To Keep In Mind
Now that you know everything you need to about both of the options available to you, it is safe to say that you're almost ready to make your final decision. Before you do so, we want to remind you of two other considerations to remember when making your choice.
Security
When you're choosing between the free version and the paid version, you are also making the choice between hosting by yourself or having a Dolibarr host for you. With the free version, you will be hosting by yourself and with the paid version Dolibarr will host. Here, the argument of security comes into play.
Many prefer to host by themselves because it gives them control over their own data and information, and it ensures that there are no third parties who have access to the data. Others, however, prefer to use a host other than themselves as third parties usually have higher grade security already in place (such as access controls, firewalls, and antivirus software).
In addition, these service providers usually have high levels of security expertise, which means that your data will be highly secure. The security argument is just something that is worth keeping in mind when you make your decision.
Hosted Vs On-Premise
Another thing you have to keep in mind is the argument of hosted versus on-premise. If we take the money out of the equation for a minute, you'll see that you're basically choosing between whether you want somebody to host for you or if you'd prefer to host for yourself, as we mentioned before.
In general, this has been a heated debate for years. Some prefer a hosted solution as implementation is much faster that way. Others prefer an on-premise solution as they prefer to do things for themselves. This is another thing to consider in the choice between Dolibarr's free on-premise option or their paid hosted version of ERP and CRM.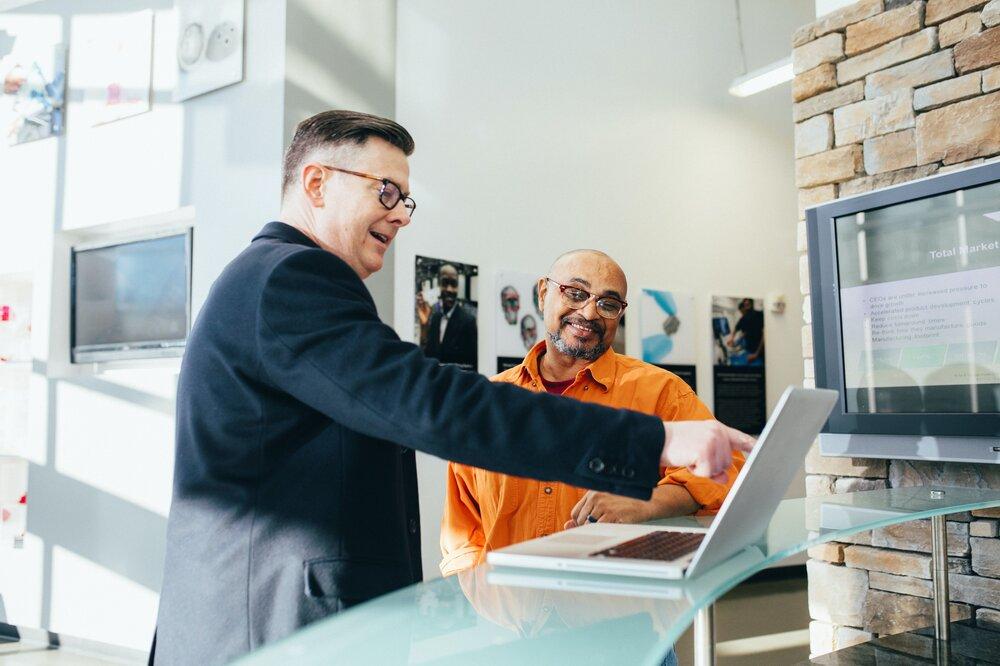 Final Thoughts
In the end, the choice is totally up to you. Both the free on-premise version and the paid hosted version of Dolibarr's ERP and CRM are great and they each come with their own benefits.
Either way, you'll get a great product that is fit for your business, convenient for you, and that helps your business grow from strength to strength. DoliBarr is one of the best ways to manage your organization at a low cost (whether you pay for it or not), and you get the added benefit of a secure platform.
---
Dolibarr ERP & CRM is Open Source software. You can download, use and redistribute it at any time. Do you want to test the latest version of Dolibarr?