Hello,
Genesis
Following the use of the Adminer module developed by Axel Dev: https://www.dolistore.com/fr/modules/1095-Adminer.html
I liked the idea, but:
I don't think it was a very good idea to let the module be accessible to everyone from the outside
I also would have liked an autologing as well as a slightly nicer theme.
So, I started to develop a module to include Adminer in Dolibarr environment.
Module: DbAdmin
Features
It's a database management tool (like phpmyadmin), that allows to view/modify/export/import tables and data stored in Dolibarr database.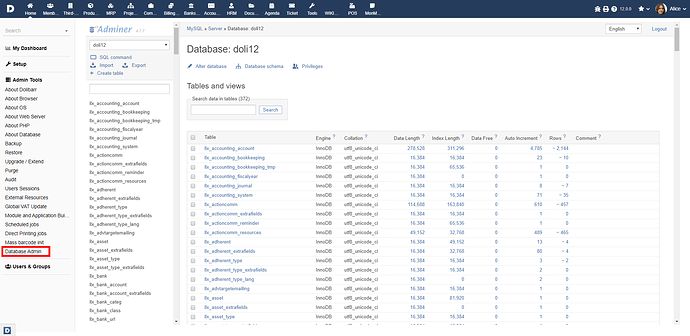 It also adds permission for access to the module:


Download
module_dbadmin-1.0.zip (809.3 KB)
Github
If someone can do a test on postgresql it would be +1: