Hello All,
Currently, all new products default to 'M' as shown in the picture. We mainly use 'CM' for length, but I can't seem to find where to change the default setting.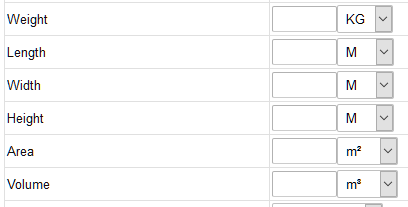 I looked into: \product\class\html.formproduct.class.php
I am guessing this line is responsible:
else if ($measuring_style == 'size') $measuring_units=array(-3=>1,-2=>1,-1=>1,0=>1,98=>1,99=>1);
If I change 0=>1 to 0=>-2 nothing happens on the new product page or the edit product page.
Can anyone help?