Hi,
I am getting an error while enabling a custom module generated through module builder. It is only happening in Ubuntu Server.
But it is working in Windows Server.
Error Message we are getting.
You have an error in your SQL syntax; check the manual that corresponds to your MySQL server version for the right syntax to use near ''read')' at line 1
Please find the screenshot below.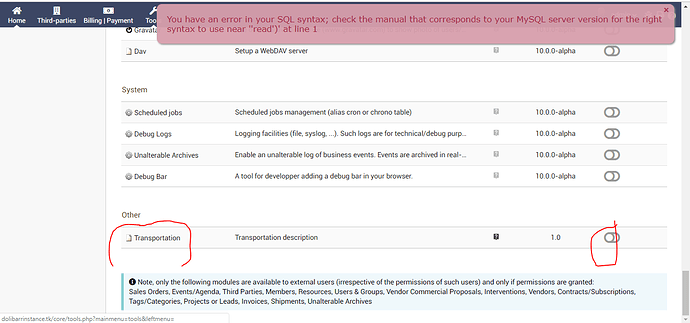 Please give me solution.