Hi, I'm new to the community and Dolibarr so wondering if someone is able to help, please?
I'm using Dolibarr v13.03 but am having problems with the .odt templates. You can see in the image that some tags work okay but other do not.
I'm required by my customers to present the shipping note as a priced shipping note in the following format: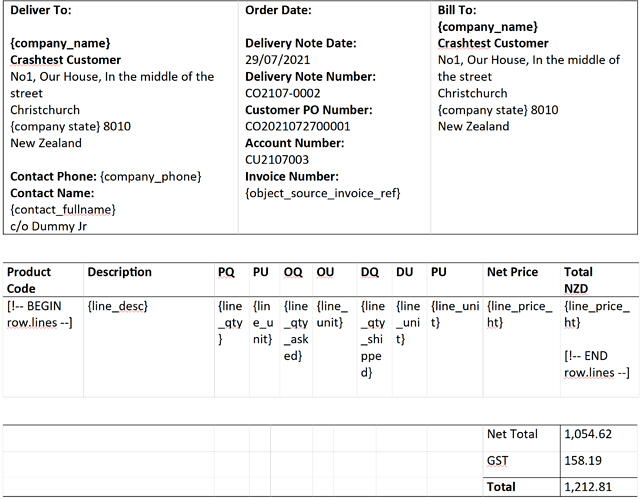 I've looked through the other Dolibarr community forums and it appears that this is a bug that extends beyond the shipment templates.
This is pretty critical so any help would be appreciated, please