Hello,
I've been using Dolibarr for several years and updating it without issues from vers 3.4.2 to vers 10.0.3 (several updates since I installed it, when these version were released).
Now I'm stuck in this version because everytime I try to adpdate to 10.0.7, or above the update works fine (only two minor issues with to tables I can solve via phpmyadmin), but when log into Dolibarr everything works fine except two screens; proposals (Presupuestos, I have the spanish version) and orders (Pedidos). The screen is totally blank. All the other parts and screens of the progams work fine.
This is a capture of how the screen loooks like.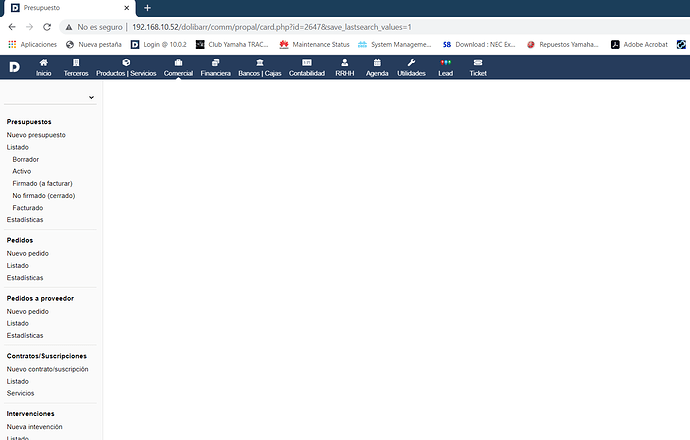 Dolibarr vers: 10.0.3 -> 12.0.3
Apache 2.4.41
PHP 7.4.3
MySQL 8.0.21
Ubuntu 20.04.1 LTS
Regards