The Dolibarr ERP CRM ecosystem

When you think of an ERP or CRM, an ecosystem is not usually the first thing that comes to mind. Many vendors sell either an ERP or CRM and often these do not come with additional features and resources. As such, there is no reason to think of a technological ecosystem. With Dolibarr, however, things are different.
Since Dolibarr offers many extras, including a community forum, translators, and a multitude of add-ons, there is a need for an ecosystem. Every resource, feature, and add-on that Dolibarr offers works together in harmony to ensure that your ERP and CRM are functioning optimally, to lead your business to success and efficiency.
In this article, we will take you on a tour of the Dolibarr ecosystem. We'll tell you about everything that is available to you so that when you start using the Dolibarr ERP and CRM you know exactly what you're getting.
A Background Of Dolibarr
Before we begin looking at the current ecosystem, let's have a quick history lesson on Dolibarr. The original developer on this project is Rodolphe Quiédeville. He named the project after Dolores Ibárruri, a politician and Spanish Republican fighter of the Spanish Civil War.
Rodolphe started the project from nothing, saved it as a Concurrent Versions System (CVS), and hosted it on Savannah. This was in April 2002. Shortly after, another member, Jean-Louis Bergamo, started the foundation management module. The first version of the project was launched in September 2003.
2003 was a big year for Dolibarr. After Quiédeville won first place in the category of Enterprise Management at the Trophées du libre (a free software contest), the software became popular with developers.
In December 2003, Laurent Destailleur (who took over leadership in 2008) added the very first modifications to the software. He was joined on the project by Régis Houssin in 2005, and the two remain the leaders of the project until today.
Since 2003, Dolibarr has received many contributions from external developers, and in 2011 the software was moved to GitHub.
If you'd like to see some statistics about the Dolibarr project over time (including website, Dolistore, and Social Networking statistics), you can see them here.
The Dolibarr ERP and CRM Application
So now let's look at the present. What is the Dolibarr ERP and CRM application and what do you get out of it?
The project is an open-source and free software package that gives organizations, small businesses, and even freelancers, the power to efficiently manage their operations. The software allows you to enable only what you need, and leave the rest out. The main goal with this software is simplicity, which is why you are not forced to take any of the modules or add-ons that you don't need.
We all know the importance of a good ERP and CRM for the success of a business. Without these systems, customer relationships, internal finances and planning, and many more processes would be tedious and difficult. But, with the Dolibarr ERP and CRM operations are seamless.
What makes it even better is that the software is available as cloud software or can be used as an on-premise solution. The on-premise versus cloud debate is a heated one. Many prefer the cloud, as it means that servers do not have to be located in their offices. However, others prefer on-premise, as they prefer for no third parties to have access to their critical information and believe it is more secure. With Dolibarr, you can choose which option suits you!
The application is also compatible with all operating systems, and can be used on a smartphones. Several different applications are available on smartphone's application stores.
Features of The Dolibarr ERP and CRM
Dolibarr's ERP and CRM are capable of many things. As we mentioned, the systems are highly customizable, meaning that they can do anything you want them to do, as long as you have the right add-ons.
From HR processes like leave requests to accounting needs like expense reports and salary information, the Dolibarr ERP has got you covered. Using the ERP, you can also manage stock, payments, shipping, your products and services catalog, and much more! With all of these being taken care of in one place, you'll never have to waste a minute of your time.
On the other hand, there is Dolibarr's CRM, which is equally impressive. It gives you the power to easily manage your contracts, projects, customers, and more. Using the CRM your customer relationships will flourish, as you'll always be on top of your sales tasks.
For a complete overview of the features that you can enable on Dolibarr's ERP and CRM, read our article on the capabilities of the software.
What Else Is Part Of The Dolibarr ERP and CRM Ecosystem?
The ecosystem is quite broad, as you may have expected from what we said earlier on. It includes communities and tutorial videos to help you get the best of your systems and also includes various partners and cloud services. Read on to find out about the additional spheres of the Dolibarr ERP and CRM ecosystem.
Official Web Portal
The Dolibarr official website portal is where you can begin your Dolibarr ERP and CRM journey. Here, you can learn more about the software, find the documentation, community, and blog too! It functions as a starting point for whatever you need.
On the web portal, you will also find the features of the ERP and CRM, the add-ons available to you, and you can even go to the portal for an online demo of the software. The website portal is available in several languages, so no matter where you're from, you can use it with ease.
Open Source Code
Dolibarr is developed in PHP and Javascript coding languages. The source code of the standard distribution is hosted on GitHub and third-party modules can be found on GitHub, GitLab, FramaGit, and more.
Since the code is open-source, all barriers are removed and you can modify and re-engineer the code however you would like to. The documentation for Dolibarrs open-source code is also available.
Community Of Developers and Users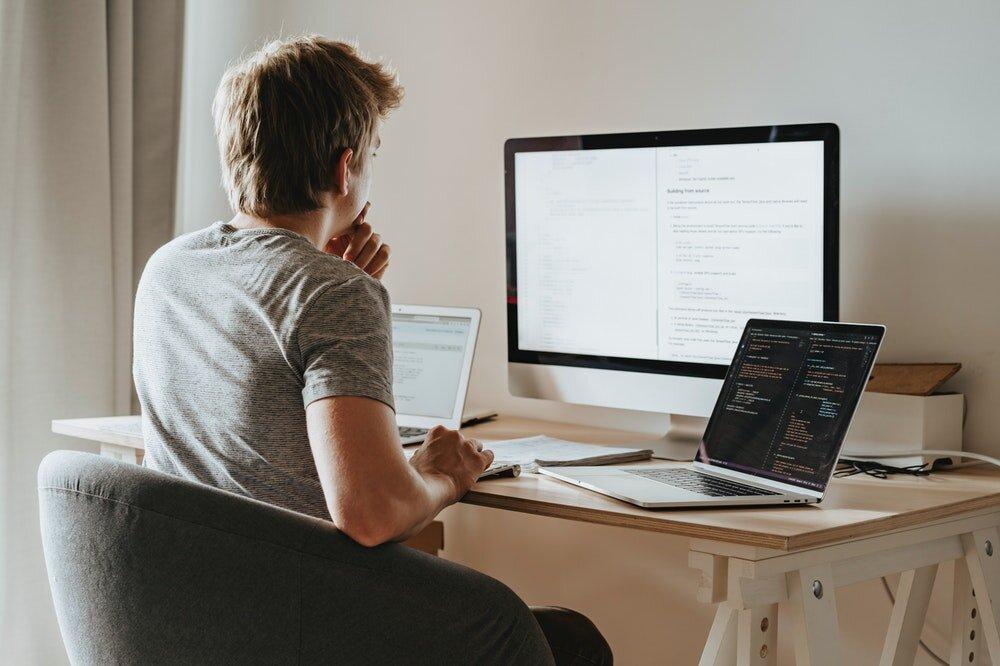 The community forum is public so anyone can join in, as long as they have an account with which they sign in. There are several forums for you to join, based on what language you speak. These include forums for speakers of English, Italian, Spanish, French, German, and Greek.
In these forums, developers and Dolibarr users are encouraged to ask and answer questions about the software and talk about anything that relates to the product. Commonly, discussions are had about the use of the software, installation of the software, and upgrading of the software.
Community Of Translators
There is also a community of translators available to you via Transifex. Dolibarr uses Transifex to localize their content and reach even more people. For the user of Dolibarr's ERP and CRM, this means that the application and website are easily translated for seamless use. Currently, the project is available in over 40 languages!
Marketplace of Add-ons
We've said this already, but Dolibarr has tons of add-ons and plug-ins available for the ERP and CRM. In the Marketplace, you can search for features that you want to add and find any new modules and extensions.
Some of the extensions that you can add are completely free of charge, while others require payment. If you're a member of the Dolibarr foundation, however, you can request a 20% discount which will be credited once you create an account on Dolistore.
Developers can submit their own modules to Dolistore, and make them available for free or choose a price that they want it to be sold for. To do this, all you need is an account on the store website.
Tutorial Videos
If you're a bit lost and need some help, or if you'd like to watch a demo of the software, the Dolibarr ERP and CRM ecosystem can help with that! On Dolibarr's YouTube Channel, you'll find several tutorials, demos, and explanatory videos. These also come in different languages, so they can be accessible and understandable to most people.
Partner Network
The Dolibarr project has a multitude of partners and providers across the globe. Dolibarr partners reside in all places, from Algeria and Argentina to Colombia, Iran, Ivory Coast, The United States, and many more.
By contacting somebody on the partner network, you can get additional information and help. Services provided include Dolibarr SaaS web hosting, email or ticket support, on-site installation and setup, specific development, and training. This means you never have to worry about support.
You simply look for the contact information of the partner in your country and make contact with them when you need assistance with any of the above-mentioned services.
Cloud Services
As you know, you have the option of using Dolibarrs ERP and CRM on-premise or on the cloud. If you decide to use it on the cloud, you'll be able to use it from anywhere, using any device. In addition, all technicalities are taken care of for you. For instance, you won't have to do the installation, upgrades, or backups on your own, it will all be done for you.
There are a few cloud solutions to choose from. See the list here.
Social Networks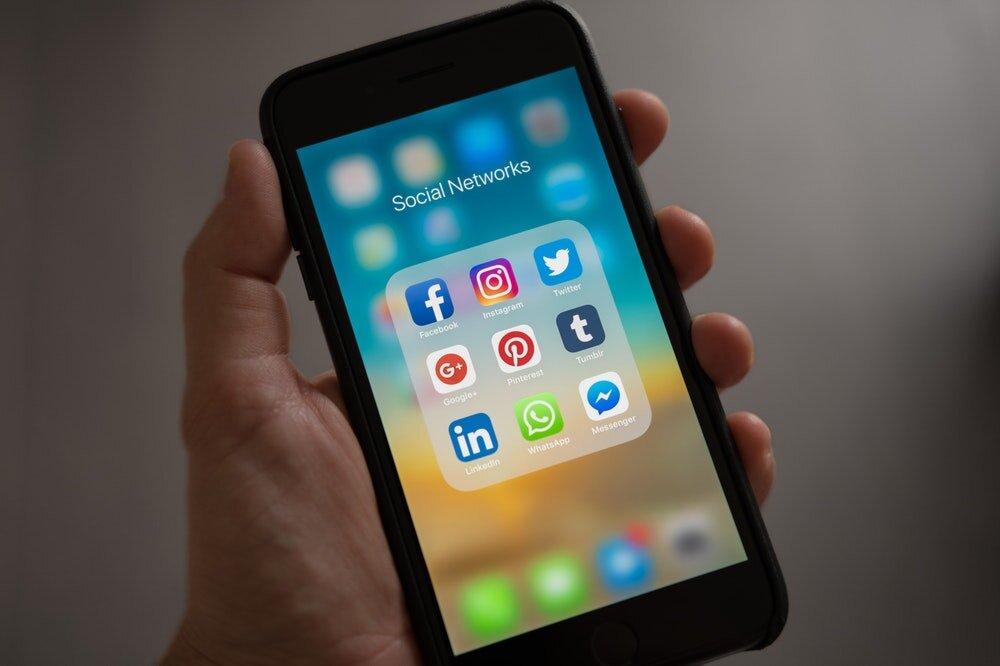 If you're looking to connect, or simply want frequent updates about Dolibarr and its software, then you won't have to look too far. Dolibarr can be found on LinkedIn, Twitter, and Facebook. Here, you will find news, other Dolibarr users, and much more. You can even interact if you'd like!
The Bottom Line
As you can see, the Dolibarr ERP and CRM ecosystem is vast and filled with everything you need and more. It caters to various different languages and allows users to be in control of their own systems.
You have access to other users, so you can get their opinions and learn about their experiences with the software. In addition, you have access to several modules and features, so that your ERP and CRM do exactly what you need them to do. And, if you ever are confused about how to proceed, simply watch a tutorial video or ask a question on the forum!
Your ERP and CRM are crucial systems for the successful functioning of your business. You need them to be in optimal condition at all times. And, with the Dolibarr ERP and CRM ecosystem, you can ensure this. There are so many resources available to you that it's almost impossible to go wrong. So start using Dolibarr today!
---
Dolibarr ERP and CRM is Open Source software. You can download, use and redistribute it at any time. Do you want to test the latest version of Dolibarr?