Details

Written by

eldy

A page on the wiki is available to describe how you can develop a plugin or full module to Dolibarr and deploy it. This can be done in most cases without modifying Dolibarr core code.
Tutorial is available on Dolibarr Wiki at the following page:
Details

Written by

eldy
The Dolibarr task manager allows you to report to Dolibarr team development, any new feature or enhancement you would like to see by default into standard distribution of software.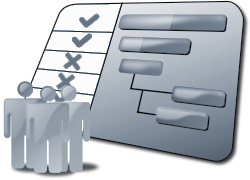 Task manager:

The task manager is shared with the bug manager. Just add the tag "Feature Request" when you create your ticket. Manager is available here:
https://github.com/Dolibarr/dolibarr/issues
Roadmaps:
For information about Roadmap, see the Roadmap developer wiki page.
Details

Written by

eldy

Un module permettant d'utiliser FCK Editor, un excellent éditeur html WYSIWYG, a été ajouté à Dolibarr.
Il est pour le moment disponible uniquement dans la version CVS, mais sera disponible dans la prochaine version (2.1).
Pour le tester, vous devrez activer le module fckeditor dans la page de configuration des modules.